Driving east onto Kent Island from the Chesapeake Bay Bridge, or arriving from the west along a bustling Route 50, it's hard to imagine the English establishing Kent Fort in 1631 and its wild, pristine land and shoreline. Today, you may arrive on the 31-square-mile island by pickup, plane, or fishing boat and explore by foot, beach bike, or boat. Here are eight things for boaters to do on the Bay's largest island when they arrive.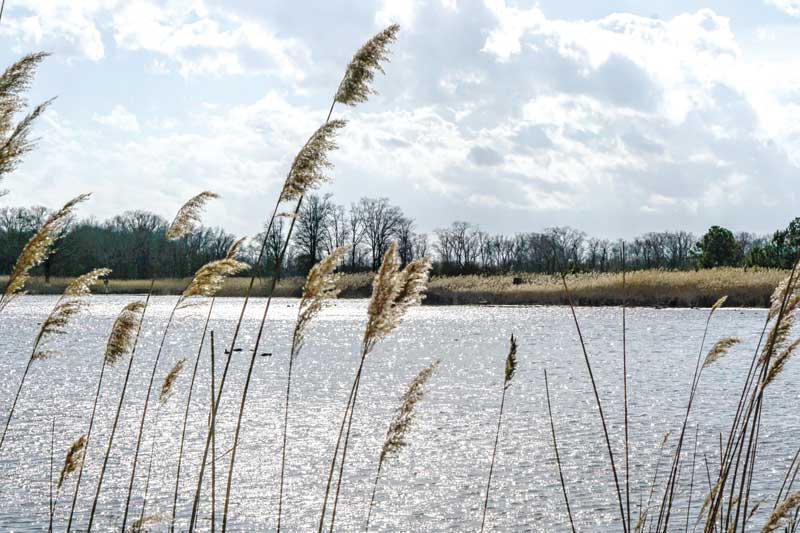 1. Ride your bike.
Kent Island boasts 28 miles of flat, scenic bike trails: a six-mile, east-to-west rail trail called the Cross Island Trail and a South Island Trail paralleling Route 8 between Matapeake and Kent Point Road, with a few optional spurs to add mileage and more vistas. Find a trail map and tips at Queen Anne's County Recreation's website.
2. Take a nature walk.
If herons, ospreys, swans, turtles, and bullfrogs are of interest to you, you should find your way to the 276-acre Terrapin Nature Park, featuring 4000 feet of shoreline, 73 wetland acres, and a 3.25-mile oyster chaff walking trail that runs through meadows, wetlands, tidal ponds, and sandy beaches. A boardwalk overlooking the Bay Bridge is wheelchair-accessible and offers benches for relaxation. The trail connects to the Cross Island Trail system.
3. Birding, kayaking, and more.
The 500-acre Grasonville farm known as the Chesapeake Bay Environmental Center (CBEC) is a non-profit organization promoting stewardship and sustainability through environmental education and habitat restoration. Among the activities are: birding, kayaking, conservation and restoration programs, summer camps, outreach programs, a "Critter and Cocktails" speaker series, and other events.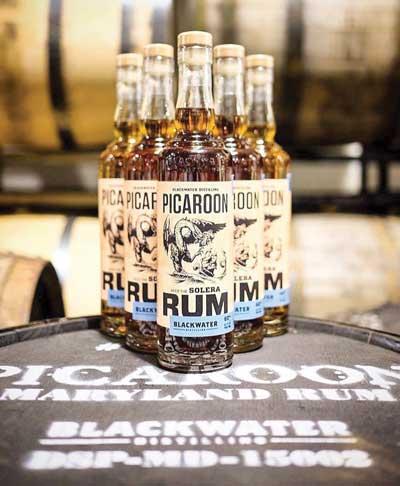 4. Taste spirits.
Founded in 2008, Blackwater Distilling in Stevensville offers tastings and tours seven days a week for its Picaroon Rums, Sloop Betty Vodka, and some one-off spirits, such as whiskey. Tours cost $5 and there's no need to make a reservation. Just show up between 12 and 5 p.m.
5. Taste wine.
Visit the family-run Mark Cascia Vineyards in Stevensville overlooking the Chesapeake to taste hand-crafted red, white, and dessert wines from vinifera and native varietals grown on the 12-acre vineyard. Open on Fridays, Saturdays, and Sundays.
6. Dock bar hop.
There are plenty of fun dock bars worth visiting on Kent Island. Three favorites: the Jetty Dock Bar for live music and dancing; Bridges Restaurant for a great happy hour, free docking while dining, and music in the evening; and Kentmorr for crabs and a sunny-day, Tiki-bar vibe. You also can't beat Hemingway's for a sunset cocktail and snack.
7. Go downtown.
If you like antiquing, try Stevensville Antiques, Tradewinds Exchange, and Salvage Sisters. After shopping, sample Italian food at Rustico Restaurant and Wine Bar, all within walking distance in downtown Stevensville.
8. Get a room!
If you have not yet been to the Inn at Chesapeake Bay Beach Club, it's worth a visit, if even to peruse the gift shop and have breakfast or lunch at the gourmet café on the first floor. You may also dine at Knoxie's Table, featuring indoor, outdoor, and lounge seating. You'll see why this has become a trendy wedding and meeting space, as well as spa weekend get-away.