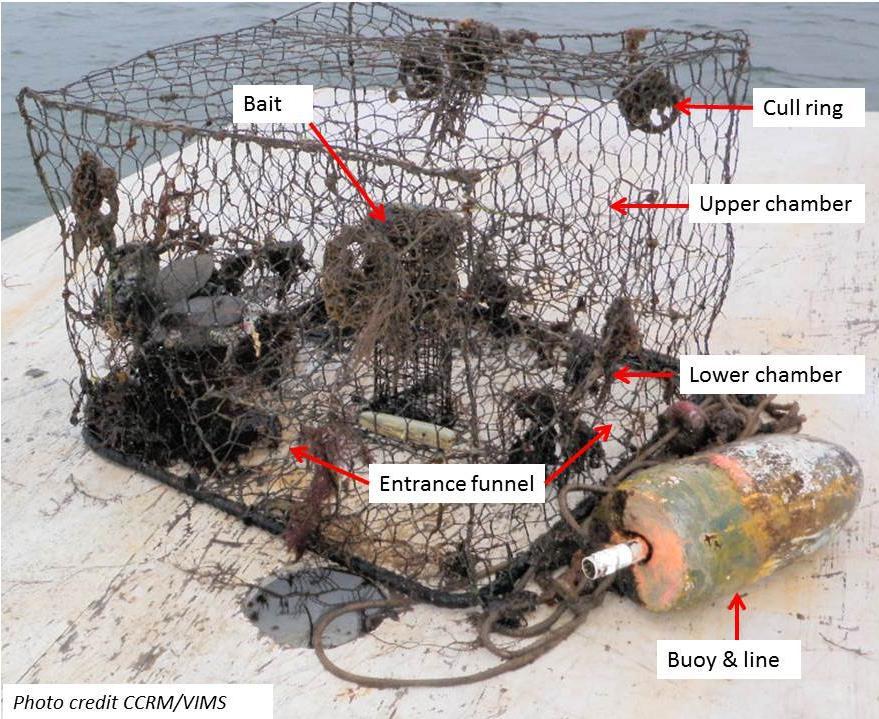 If you were trying to determine the best way to reduce the number of derelict crab pots in the Virginia portion of the Chesapeake Bay, who would you turn to? Researchers at the Virginia Institute of Marine Science (VIMS) are turning to local crabbers, and graduate student Jim Del Bene is leading the charge. 
Del Bene believes that the success of any mitigation strategy depends on having the commercial crabbers onboard. So, he's created a Derelict Blue Crab Pot Survey, which will be mailed this winter to approximately 1000 commercial hard pot crabbers in Virginia. Local waterman J.C. Hudgins, president of the Virginia Waterman's Association and a member of the VMRC Crab Management and Advisory Committee, is assisting Del Bene in reaching the crabbers.
Some studies estimate that crabbers lose between 12 and 20 percent of their pots each year. Others dispute those numbers. Often the pots are lost as a result of damage caused by boat propellers or storms. Once left unattended, "ghost pots" can trap and kill blue crabs, fish, birds, and turtles. There could be as many as 145,000 ghost pots in the Bay. 
In his research prior to drafting the survey, Del Bene looked at methods previously used by other states to address ghost pots in their home waters. Del Bene's survey will ask crabbers what activity they think would be most effective to address the issue and what type of incentives would encourage them to be part of the solution. The results of the survey will help to inform scientists, resource managers, policymakers, and the public.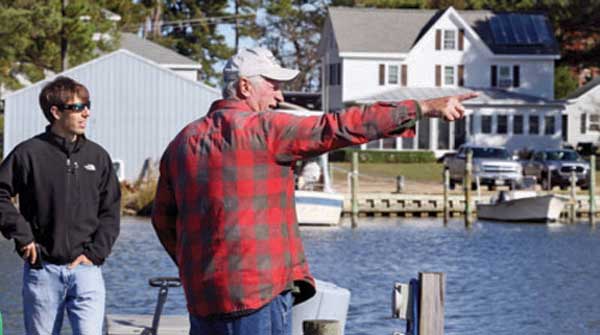 Derelict Crab Pots Statistics:
Number of blue crab pots deployed by Chesapeake Bay crabbers each year: 600,000
Number of pots lost each year: 72,000-120,000 (12-20 percent of all pots deployed)
Years that a derelict pot persists before breaking down: 1-7
Estimated total number of derelict pots in Bay waters: 145,233
Environmental Impacts:
Number of blue crabs caught in ghost pots each year: 6,000,000
Percent of trapped crabs that succumb to their captivity: 55 percent
Total number of crabs killed in ghost pots: 3,300,000
Economic Benefits of Pot Removal:
Number of derelict crab pots removed from the Chesapeake Bay between 2008-2014: 43,968
Estimated extra pounds of crabs caught in the Chesapeake Bay between 2008-2014 due to pot removals: 38,170,000 lbs.
Estimated dollar value of increased harvest due to pot removals: $33,500,000