Among the many benefits of owning a cruising trawler is the ability to head south when gray skies and cold weather befall the Chesapeake region. Every winter any number of local boaters will slip their lines and make their way to Florida, the Bahamas, and other points south. Here we share one couple's story.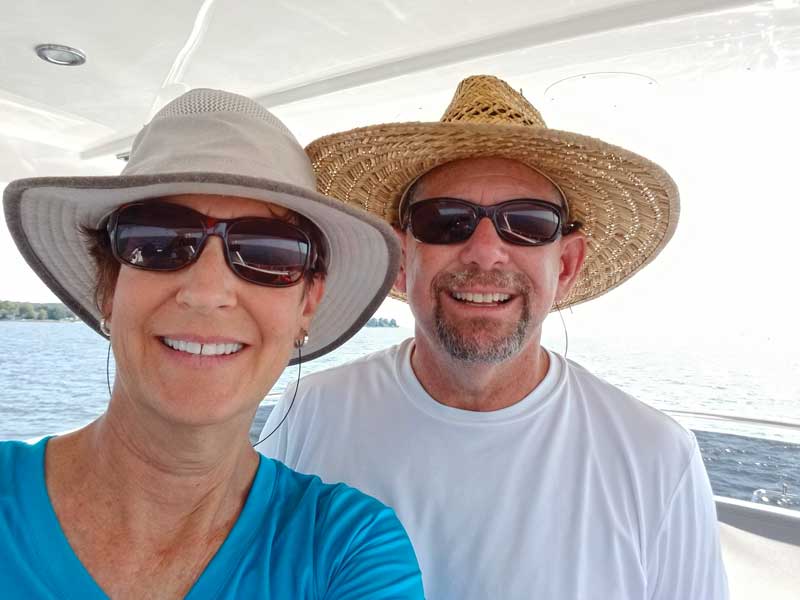 Larry Polster and Janet Baer have lived in Annapolis and cruised the Chesapeake Bay for decades. However, in recent years, the couple has joined the ranks of snowbirds cruising south to warmer climes during the winter. 
In December of 2017, after owning a series of boats—both power and sail— the couple took delivery of Together, their Kadey-Krogen 50 Open, which they chose specifically because of the cruising opportunities it would afford them. They jumped right in with a month-long trip to the Bahamas in May of 2018, a summer stop in the Bay, and a late summer cruise in the waters off New England. 
Last winter the couple returned to Florida aboard Together, and then came back to the Annapolis area for the summer of 2019 to make a big leap: selling their home of 21 years to become full time liveaboards (at least temporarily). Larry and Janet are currently aboard Together in Jensen Beach, FL, where they will spend the holidays and the remainder of the winter, before slipping the lines yet again to travel even farther south. Below they share more details in their own words.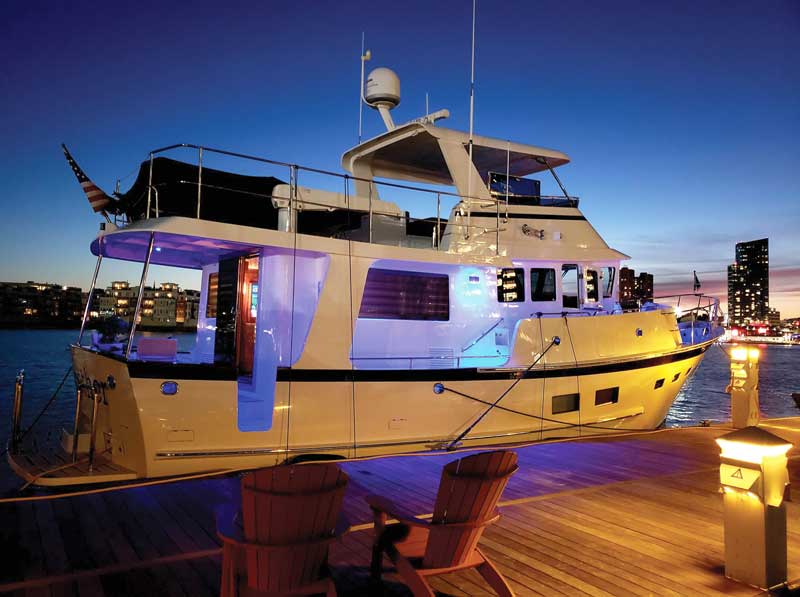 How did you choose your Florida destination? 
In our opinion, south Florida (Palm Beach, Lauderdale, and Miami) are places to visit briefly, but not for long-term stays. We find them to be both very expensive and too busy. For us, the Treasure Coast area (Stuart, Jensen Beach, Fort Pierce) is just the right mix. We love the lifestyle Jensen Beach affords us. Larry is a four-mile bike ride from his office (where he works as an executive with Kadey-Krogen Yachts), and Jensen Beach has a great produce stand, fish market, restaurants, and a nice park within walking distance of our marina.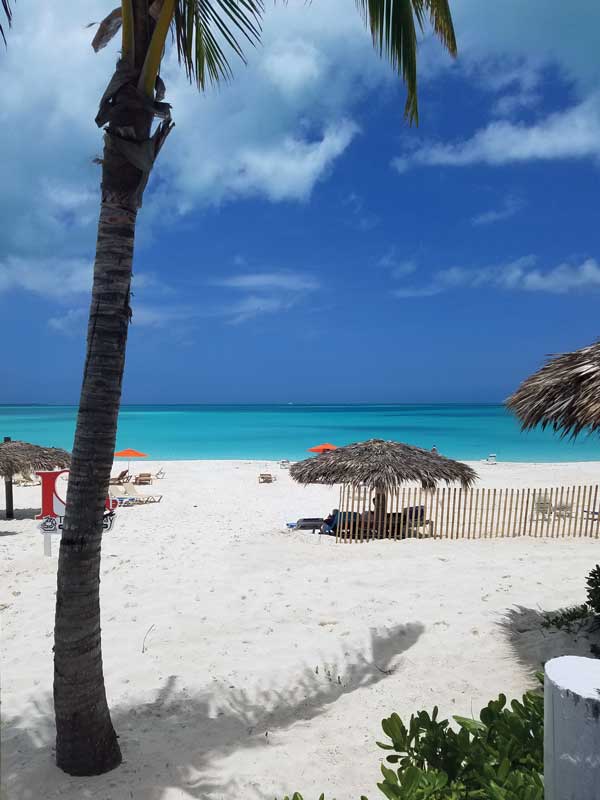 What have you learned about the ICW, tides, and weather windows?
The ICW is a great way to see America from a different perspective, but you must have the time to properly do it. Years ago we took two months to go from Annapolis to Florida and found that to be about the right amount of time. This year, we had a bit of a schedule, so we chose to go offshore more, making two overnight passages on the way south and completing the whole trip in nine days. 
Tides in South Carolina and Georgia can be as much as eight feet, and with those tides come strong currents which are a significant force to be reckoned with when docking. We always try to arrive and depart those marinas at slack current.
With regard to weather and weather windows, we have learned a lot with our offshore passages. Our boat is a full-displacement trawler and loves a following sea, so counter to popular thought, the best time for us to go offshore is just after a cold front goes through, as the wind and waves are behind us. 
Cruising in the Bahamas
The first time we went to the Bahamas we were very nervous about water depths, having read about how shallow it is. However, after spending three weeks in the Abacos, we concluded it was no different than cruising the best of the Bay, except that you can actually see the bottom! 
In past years some of our favorite destinations in the Abacos have included New Plymouth on Green Turtle, a quintessential old Bahamas settlement with people who couldn't be nicer, and the many terrific Abacos anchorages, especially at the southern end of Tilloo Cay. 
However, having seen photos of the Exuma Land and Sea Park, we definitely want to explore that region this season. In the spring, we'll head south to Miami and then look for a weather window to cross and work our way down to the Exumas. We're looking forward to returning to the area and enjoying all it has to offer, including the wonderful wildlife and especially the clean, nearly desolate, beaches.
As Told to Beth Crabtree