The Coast Guard Foundation, a non-profit organization committed to the education and well-being of all Coast Guard members and their families, is celebrating its 50th year of service. It also was recently awarded the Coast Guard's Distinguished Public Service Award.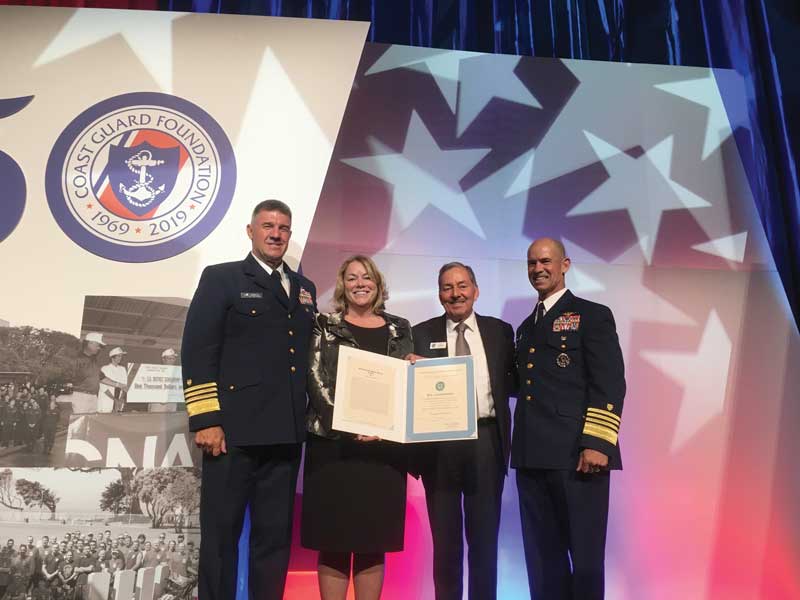 The award is given in recognition of notable services that have greatly contributed to the advancement of the missions and goals of the U.S. Coast Guard. It was presented at the foundation's annual June gala, an evening event known as 'Tribute to the Coast Guard.' 
"We are deeply honored to receive the Coast Guard's Distinguished Public Service Award," said Will Jenkins, Coast Guard Foundation Board Chairman. "The countless examples of dedication, commitment, integrity, service, and sacrifice that we routinely see in the men and women of the Coast Guard and their families are truly inspirational. This special award from such a very special organization of patriots, rescuers, and guardians is a major highlight in the history of the Coast Guard Foundation."
"Fifty years ago, our founders saw the need for extended support for those who wear the uniform. We continue to build upon that vision and expand our work in ways that impact more Coast Guard members and respond to the expanded and evolving mission of the service," continued Jenkins.
Since 1969, the Coast Guard Foundation has been committed to inspiring leadership, education, and a proud legacy of service to our nation by supporting the men and women of the U.S. Coast Guard. The foundation provides college scholarships to enlisted members and their spouses and children, scholarships and support for families of Coast Guard members lost in the line of duty, and support for morale programs, including funding recreation, exercise, and family-oriented facilities. To learn more about the Coast Guard Foundation or to help support its work, visit coastguardfoundation.org.