On January 3, a five-county tourism consortium spearheaded by Visit Annapolis & Anne Arundel County (VAAAC) began accepting proposals to determine the feasibility of initiating a sustainable Chesapeake passenger ferry service to connect key Maryland destinations along the Chesapeake Bay.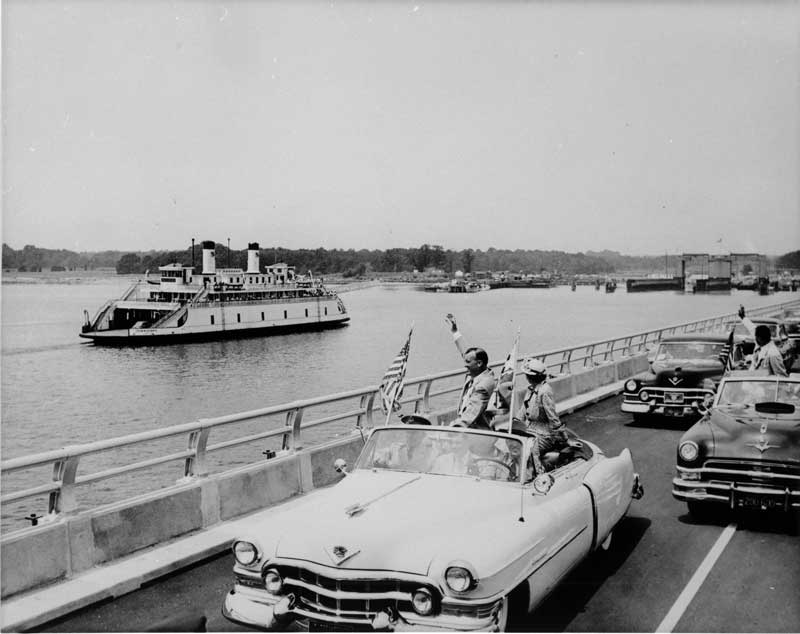 The Chesapeake Bay Passenger Ferry Feasibility Study Consortium's requested proposals (RFP) invite interested parties to submit bids for determining the financial and operational viability of providing passenger ferry service as well as conducting cost-benefit and economic impact analyses for such a system. Proposals are due by February 15.
This initiative seeks to establish a sustainable passenger ferry service connecting key destinations along the Chesapeake Bay in Maryland, including Annapolis, Galesville, Chesapeake Beach, Solomons, St. Mary's City, Leonardtown, Crisfield, Cambridge, St. Michaels, Easton, Kent Narrows, Rock Hall, Chestertown, Chesapeake City, North East, Havre de Grace, and Baltimore.
The RFP that has been in the works since the consortium, comprised of VAAAC as well as Calvert, Queen Anne's, Somerset, and St. Mary's Counties, accepted a $125,000 Local Technical Assistance matching grant from the United States Economic Development Administration (EDA) on October 18. Consortium grantee, VAAAC executive director Kristen Pironis, applied for and accepted the grant on behalf of the consortium. 
The five members of the consortium, Anne Arundel County, and the Maryland Economic Development Corporation will provide the required $125,000 in matching funds via a seven-way split. Pironis says issuing the RFP is the next step in a quest to help ensure that area residents and visitors to Maryland have access to North America's largest estuary.
"It's a transformational moment," Pironis says, "Members of the consortium are excited to be working together on a regional project with far-reaching ramifications. It's not just about connecting destinations. It's about being connected to the Chesapeake Bay. If the study determines passenger ferry service along Maryland's portion of the Chesapeake Bay is feasible, we'll be one step closer to providing equal and equitable access to the Bay, and that would be a game changer."
Several consortium members expressed their excitement about the concept and hope that it could enhance tourism and the visitor experience, increase public water access, and strengthen local economies.
The consortium expects to award the job to a qualified bidder on or before March 15.
Learn more at visitannapolis.org/about-us/our-team/employment-opportunities.