With less than four years to go to meet the 2025 implementation deadline of the Chesapeake Clean Water Blueprint, a new Chesapeake Bay Foundation (CBF) assessment of the collective progress by the three primary Bay states found that without significant acceleration the Blueprint will be yet another failed effort to restore this national treasure.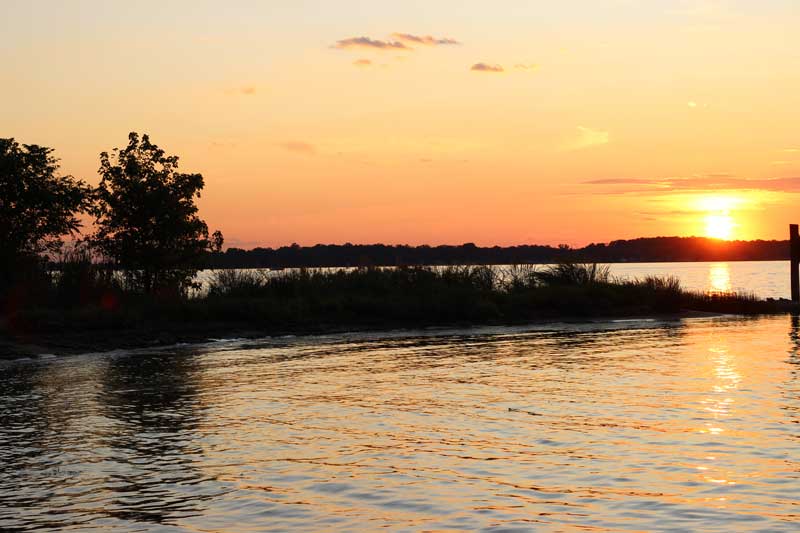 "For more than 35 years, the science has been clear about what must be done to restore the Bay. During that time, there have been multiple restoration agreements that made promises and failed to deliver," said CBF vice president for Environmental Protection and Restoration Alison Prost. "Today, it is not too late to finish implementing the Blueprint, but time is running out. Plans on paper are a good start, but implementation on the ground is essential. Without strong leadership from the states, and EPA holding the jurisdictions accountable, the Blueprint will be yet another failure."
The Chesapeake Clean Water Blueprint is a historic federal/state plan established in 2010 to restore water quality in the region's rivers, streams, and Chesapeake Bay. It includes pollution limits allocated to each jurisdiction, specific plans to meet those limits with reasonable assurance of success, two-year milestones for accountability, and a commitment from EPA that there would be consequences for failure. The goal is to have programs and practices in place by 2025 that will result in a restored Bay.
From 2009 to 2020, watershed states implemented practices that will reduce the amount of nitrogen reaching the Bay by an estimated 44 percent, leaving more than half the work to be accomplished in just four years. And the primary Bay states—Pennsylvania, Maryland, and Virginia—are responsible for approximately 90 percent of the pollution damaging the Chesapeake Bay.
Overall, Maryland and Virginia are mostly on track to meet their pollution-reduction commitments. But progress to date is largely due to wastewater treatment upgrades, which while important, are not enough to finish the job. To do so, the states need a major acceleration of efforts to address agricultural pollution and a concerning rise in pollution from urban and suburban development.
Historically, Pennsylvania has lagged significantly behind in meeting its commitments for achieving its Clean Water Blueprint. This deficit became more apparent when the Commonwealth submitted its first Phase III Watershed Implementation Plan (WIP) that would meet just 75 percent of its nitrogen reduction commitment and was underfunded by more than $300 million annually.
Pennsylvania recently submitted a revised plan. While CBF is still reviewing the revised plan, our assessment of Pennsylvania's progress to date finds the Commonwealth far behind where it needs to be. It has an enormous amount of work to catch up that no plan alone will change. Without the commitment of the Governor and General Assembly to provide sufficient funding, there is no reasonable assurance that the needed practices will be put on the ground.
This is just an excerpt from the CBF press release. To read the full release on the state of the Chesapeake Clean Water Blueprint, visit the Chesapeake Bay Foundation's website.