How many days did you log on the water last year? More than 100 boaters in Chesapeake country logged 100 on-water days in 2022 to qualify for the Century Club. It's true that many of them were sailors, but there were a bunch who were powerboaters, anglers, and paddlers, too. Below you'll find some snippets about our members' journeys in their words. Find out more about our club and how you can join the fun in 2023 at spinsheet.com/century-club.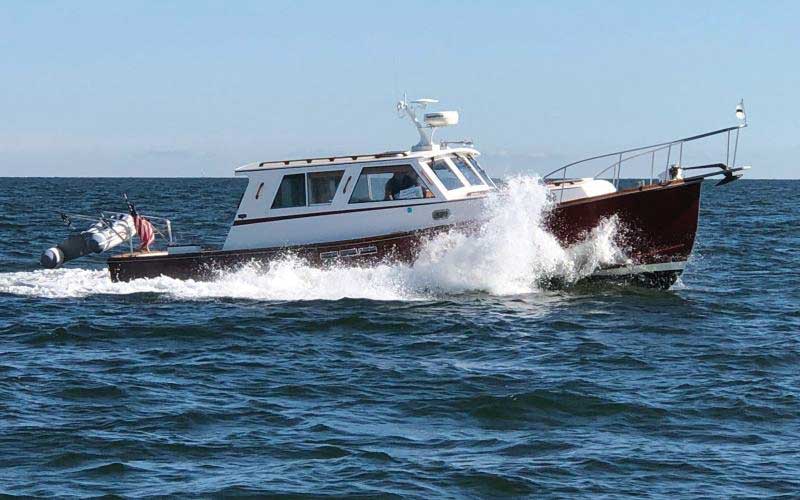 Becky and Doug Firth—203 Days 
Encouraged by their daughter Casey, who is a Century Club member, this is the first year that Becky and Doug Firth rose to the challenge! 
Do you have three top days that stand out in memory?  
Every day is amazing. Top experiences included traveling on the Atlantic ICW from Norfolk to Jupiter, FL on our Wilbur 34; crossing Lake Okeechobee and traversing the six locks and exploring the west coast of Florida. Top finds on the west coast: Cayo Costa (anchorage, beach and walking trails), Cabbage Key (Hamburger in Paradise), Ding Darling (anchorage), Boca Grande (beach, walking, restaurants), and Fishermen's Village (best showers, laundry, docktails with fellow travelers).
We enjoy the lifestyle—meeting boaters from all over the world who live and travel on their boats. 
Favorite wildlife sightings?        
We love dolphins, manatees, pelicans, and egrets.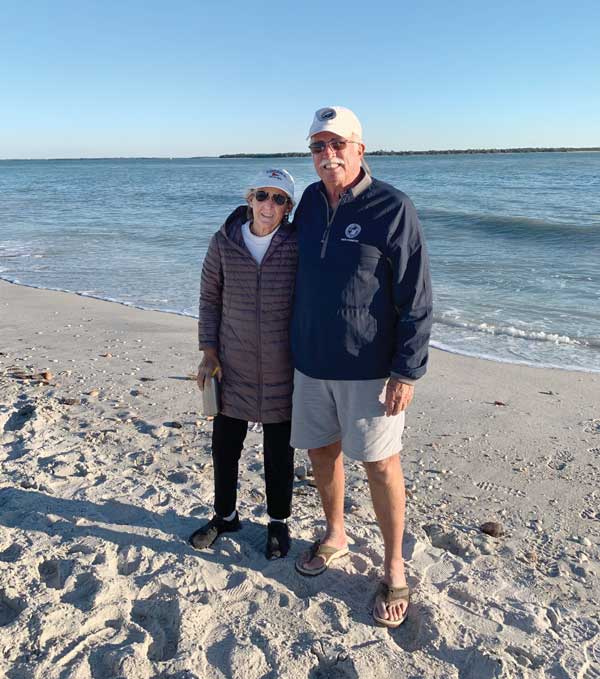 What are the rewards of logging your days for the club?
I keep a daily journal which helps us process all that we see and experience and helps us keep track of where we were and when we were there. 
What would you recommend to an aspiring Century Club member?  
Life is definitely better on a boat, no matter what kind of boat. It doesn't matter if it is a dinghy, kayak, sail/power, or 10 feet or 80 feet long. Life is just simply better on a boat. Find your boat and get out on it.
Mike and Sue Pitchford—151 Days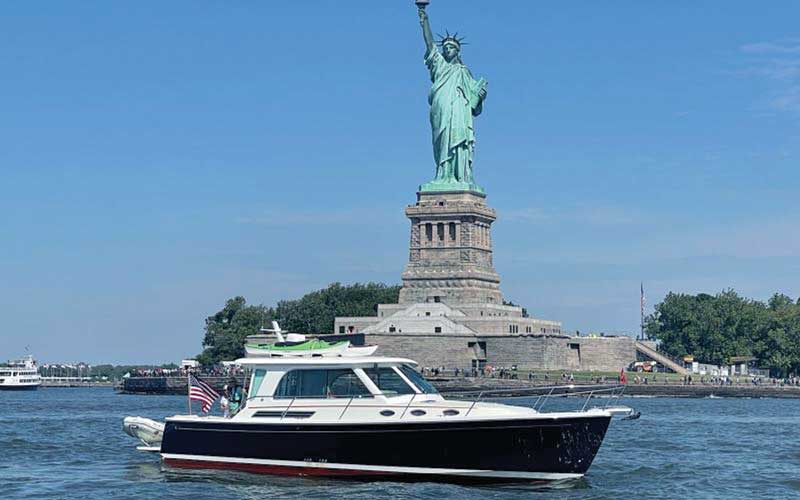 This is my third year posting my days as part of the Century Club Challenge. I started logging my days as I retired from my day job as a not-for-profit CEO in January 2020.  
Three days that stand out in memory for 2022.
1. Passing Lady Liberty aboard our Back Cove 42(and slowing for a photo op) in New York Harbor. It never gets old. 2. The first day out of Myrtle Beach, headed to Wilmington, on the new-to-us boat. The smile would not leave my face. 3. Crossing into Florida on the way south on the ICW a couple of months ago. This crossing was like an exclamation point, punctuating our decision to sell the condo and buy a bigger boat to cruise more and live on in Florida in the winter.  
Favorite wildlife sightings?
Humpback whales off Barnegat Light, dolphins along the ICW, and colorful birds of all kinds along the Florida ICW.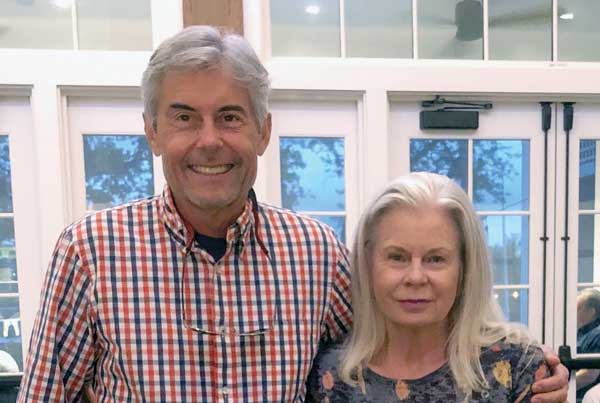 What do you get out of the Century Club? 
The rewards of logging your days are a combination of personal satisfaction and fond remembrance. When I finish a boat trip or maybe just a boat project, there is a certain satisfaction. Logging it allows for a certain historical record of the effort and adds to the satisfaction, or maybe just allows you to relish it, after the fact.
The fond remembrance comes when I occasionally scan back over my club entries. It is not unlike a log except that my boat log is more business-like and hardly readable, done in pen on a page in my block printing scrawl. My century club log is fun, readable, and has pictures!
Do you have advice for those who'd like to join the challenge in 2023? 
Boating is its own motivation—have fun, relax, enjoy friends, etc. Logging your days is also motivational (get to 100, get to top 10). Prospective members should know that the two work together to squeeze more fun out of a boating year. Going boating regularly and being a member of the Century Club, actively logging days, could allow 1+1 to actually equal three!