If you're getting sick of winter before it even begins, why not escape? Chesapeake boaters gravitate toward the British Virgin Islands (BVIs) for many reasons: white sand beaches, consistent temperatures in the mid-80s, sunshine, turquoise waters, abundant sea turtles, and memorable beach bars. By far, the best way to explore these islands is by boat. If you like to travel with a posse of family and friends, a roomy power cat, which may comfortably sleep three or four couples, is a good way to go.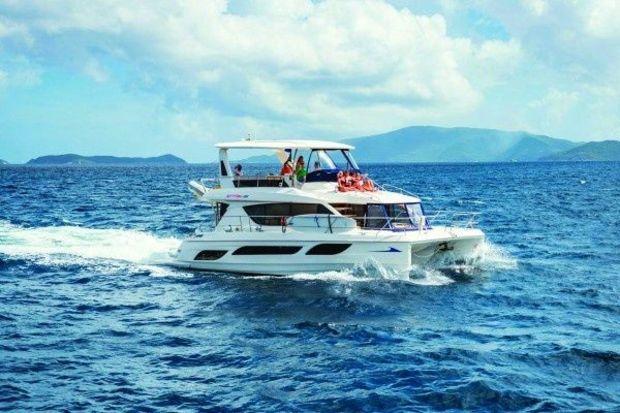 If you've never chartered a big boat, there are a few things you should know. First, to bareboat charter—or to rent a boat with no captain—you need to provide a boating resume showing that you have ample experience on a comparable boat. Most companies have this discussion with you before you arrive. MarineMax Vacations has a form for it online; other companies may have you send a boating resume by email. If you qualify for a bareboat charter, you put down your deposit and are ready for a vacation. If not, you may still take a vacation but with a captain onboard, which costs more but for many is worth it to have someone else do the work and worrying.
The biggest complaint regular BVI boat charterers have is the flight to Tortola, BVI. It's not always easy to get to and often requires changing planes in Miami, FL, or San Juan, PR. Some people fly to St. Thomas and take a ferry to Tortola. Once you get there—ahhh—you'll know why the place comes highly recommended. How much you provision the boat depends on how often you plan to dine out. Keep in mind that provisions on islands other than Tortola are not easy to come by. You may want to stock the boat for the whole week on day one. From there, you can just pick up little things such as ice and chips as you need them. Most charter companies can provide you with suggested provision lists as well as a way to have the groceries delivered to the boat (highly recommended).
Also, know that you're not in Baltimore, anymore, hon. You can pack very, very lightly. Flip flops, a bathing suit, shorts, two tee shirts, and for ladies, a sundress, and you're ready for the week. You might bring one long-sleeved tee shirt or sweater, but you may find that it's rarely necessary. Although you may have a passing rain shower, even at night the temperature doesn't dip below 75. As well as packing tips, good charter companies offer suggested itineraries and great advice on local events. Here's a sample itinerary by MarineMax Vacations (with some PropTalk-approved suggestions):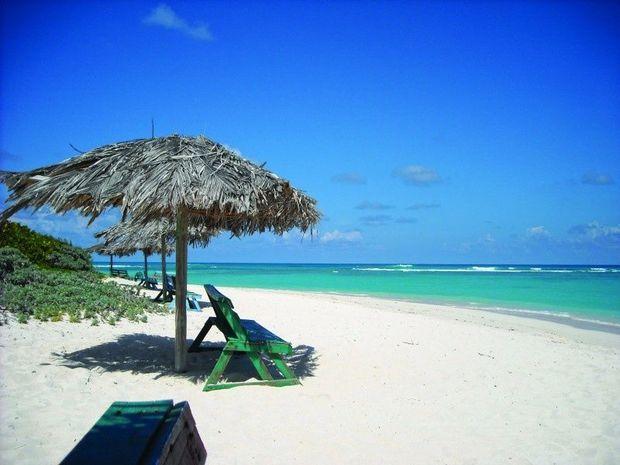 Day one—Salt island and snorkeling on the wreck of the Rhone.
Day two—Virgin Gorda and snorkeling along the way at the Dogs or the Indians.
Day three—If the sea state allows it, take the 15-mile trip to Anegada for the beach bars. The Cow Wreck Beach Bar is awesome. Do eat lobster before you leave the island.
Day four—Trellis Bay, especially if there's a full moon, because the beach party there with live music, "fire sculptures," local music, and dancers may be the highlight of your trip.
Day five—Jost Van Dyke. Snorkel your way there and party at Foxy's or the Soggy Dollar later.
Day six—Many options, including shopping at Soper's Hole, snorkeling at the Caves, and ending the day at Norman Island at the famous Willy T floating bar. What happens at the Willy T stays at the Willy T.
Day seven—Take a last minute dip and snorkel and head back to the charter base.
Sound great? Then update your passport and click to marinemaxvacations.com.