If you're in the market for a traditional center console boat, don't overlook RIBs.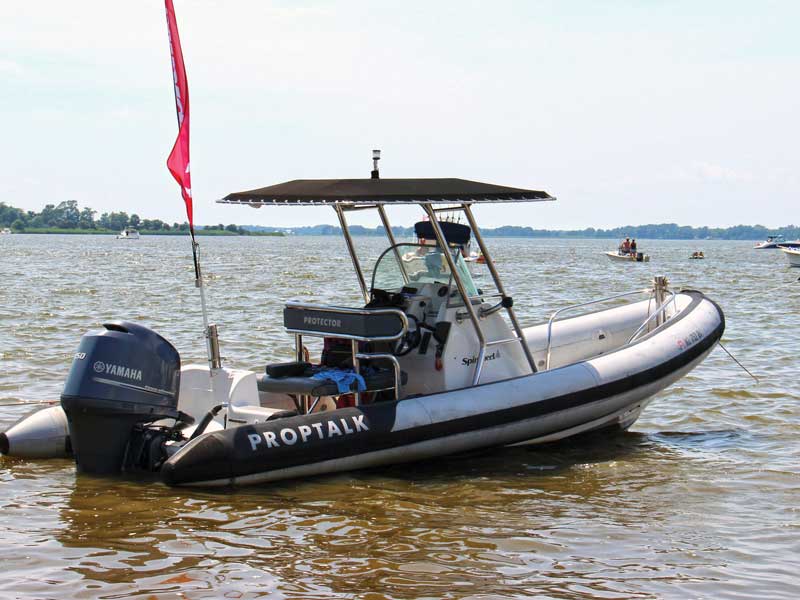 In terms of basic design, few of the vessels seen out on the Bay are as distinctive as rigid inflatable boats (RIBs). The RIB formula emerged during the 60s in the form of rescue boats. You take a solid v-hull (usually fiberglass or aluminum) and wrap a collar of inflatable air tubes around it. The end product is a boat that's safe, stable, fast, and efficient—making RIBs ideal for water rescue, law enforcement, and military applications. Seeing their success among marine professionals, in the 1970s, manufacturers mounted an effort to bring RIBs to the recreational market. Fifty-odd years later, that effort is still more or less ongoing. Unless they're looking for a RIB specifically, people in the market for new boats often rule them out without much of a second thought. However, before filtering them out of your search results, it's worth considering what RIBs have to offer. 
So, why buy a RIB? Well, the answers you'll find online are all mostly centered around the performance advantages. A RIB is essentially a hybrid between a hard-sided boat and an inflatable; and, in many ways, they inherit the best features of both parents. For one thing, the inflatable collar provides more buoyancy per pound than straight fiberglass, which makes them lighter. For reference, a 21-foot Brig Eagle 6.7 RIB has a dry weight of 1720 pounds. That's 930 pounds less than a similarly sized and equipped Boston Whaler 210 Montauk. Because RIBs are lighter than hard-sided boats, they generally have a higher weight capacity, are easier to trailer, have a higher top speed, and are more fuel efficient.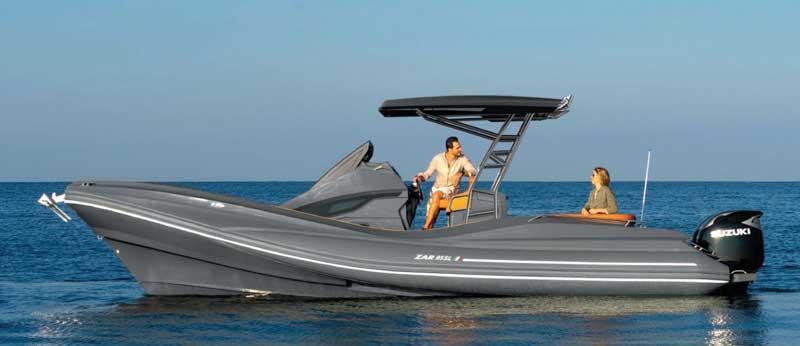 RIBs also tend to have superior maneuverability and stability over hard-sided boats thanks to their inflatable collars. It's sort of like giving a tightrope walker a pole to balance with and a wider rope to balance on. The air tanks raise the boat's center of buoyancy relative to its center of mass while spreading out the base of support. The collar also improves comfortability in rough seas and—in conjunction with the higher weight capacity—allows the boat to be fitted with a larger outboard. 
All those advantages explain why RIBs are so well suited for water rescue and law enforcement applications, but they also raise an important question: why don't more recreational boaters buy RIBs? To find out, I met up with Charles Herbert from AYS Inflatables.
Charles is in charge of business development at Annapolis Yacht Sales and has spent a large portion of his career working in RIB distribution. Given that he also uses a RIB for recreational purposes, he's intimately familiar with the disparity between the benefits RIBs have to offer and their popularity.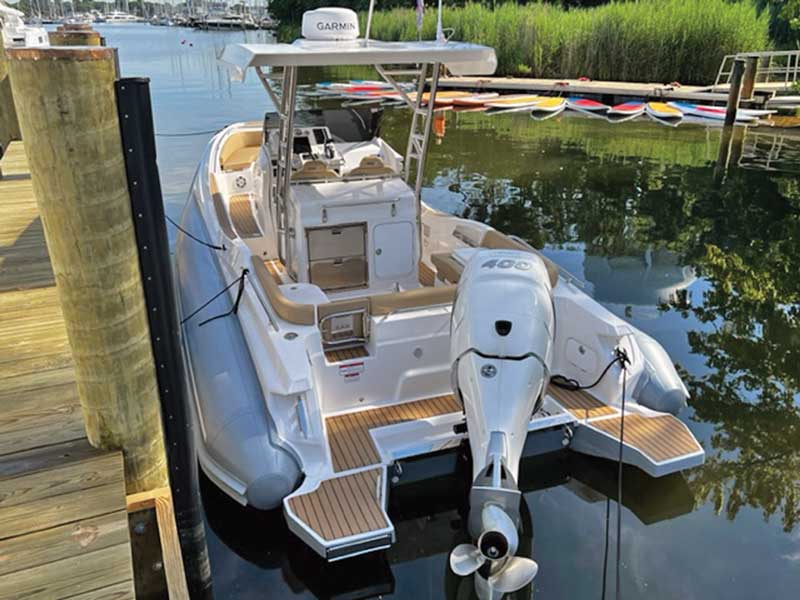 "RIBs aren't ideal for all use cases," explains Charles. "There are RIBs with rod holders and ski towers, but the big limitation is storage. You don't have the deck space for a giant fish box or a locker to keep your water skis and wakeboards in. So, people buying a boat specifically for offshore fishing are going to buy a hard-sided center console and wakeboarders are going to look for wake boats."
Charles also points out that the space limitations can be a turn-off for pleasure boaters too. "More and more, people are looking for certain accouterments like a head or a berth. RIB manufacturers are starting to offer those sorts of creature comforts, but RIBs only have so much space. Compared to a hard-sided boat, with a RIB, you'll need a bigger boat for the same amenities."
The bottom line is that the lack of space is the major drawback of buying a RIB. But, as Charles puts it, "RIBs are really for a particular kind of person. Once you get butts in boats, people see that they're a lot of fun."
RIBs have become relatively popular among recreational boaters for specific applications. One of the reasons they were so widely accepted by law enforcement is that they're well suited for boarding other boats. The inflatable collar doubles as a giant, wraparound bumper, so you don't have to worry as much about bumping into a boat or pinching any appendages. That makes them great yacht tenders. It's also a nice feature for parents of young sailors. They can watch the regatta and then have their kids sail over to the boat and hop aboard. Plus, they'll save a fortune on gel coat when it comes time to teach their youngins how to dock.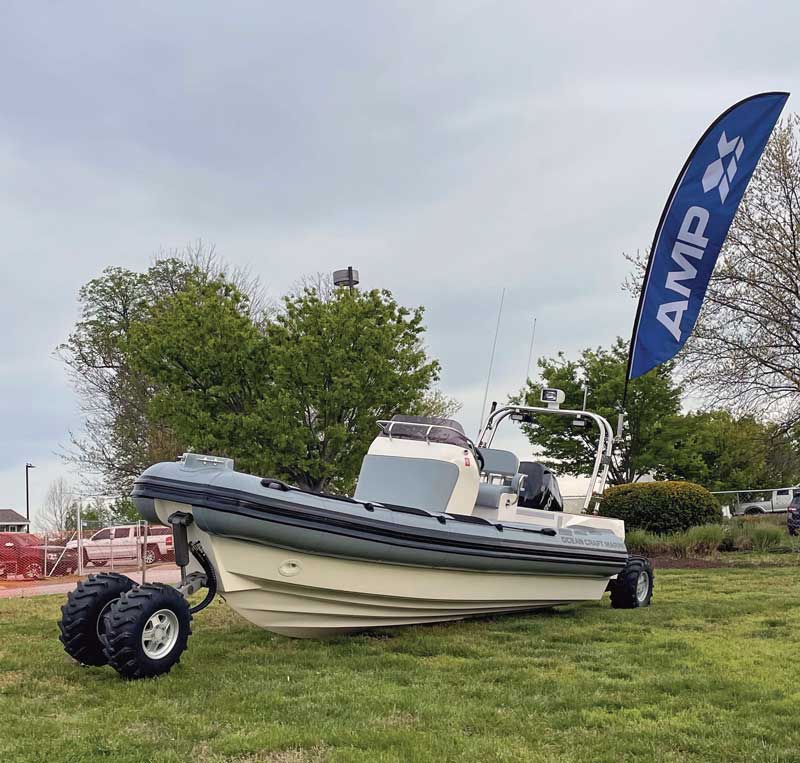 That said, a list of pros and cons will do little to sway people's opinions—choosing a boat often comes down to gut instinct. As such, perhaps the most compelling reason to consider buying a RIB is that they're a lot of fun. Their speed, agility, and ability to take waves make them an absolute blast to drive. Whizzing around in an 18-foot Zodiac with a 40-hp outboard on the back and a suicide knob on the steering wheel is just about the most fun you can have on a powerboat outside of international waters. And, for sunbathing, nothing beats stretching out on the inflatable tubes. Plus, there aren't many 18-foot hard-sided center consoles that can safely transport you and 11 of your friends.
So, to go back to my original question, why buy a RIB? In short, they're kind of like a more practical version of a jet ski. They offer a uniquely enjoyable boating experience and the versatility to serve as an able platform for the other water activities you enjoy. If you're looking for a fishing boat or a wake boat, then a RIB might not be right for you. But if you want a fun boat that you can fish or ski from, they're worth considering. Either way, it's worth getting your butt in a boat and seeing if a RIB is right for you. 
By Ryan Gullang
Local RIBs Dealers:
Full disclosure, these dealers are PropTalk advertisers. By supporting them, you support us.
For more reviews and insight on various boat makes and models, check our our Boat Reviews page.