After buying my first boat, I needed to learn how to properly and safely operate the vessel to ensure the safety of myself, passengers, and other boaters. In many states, you do not need a boating license but in others, everyone must have one.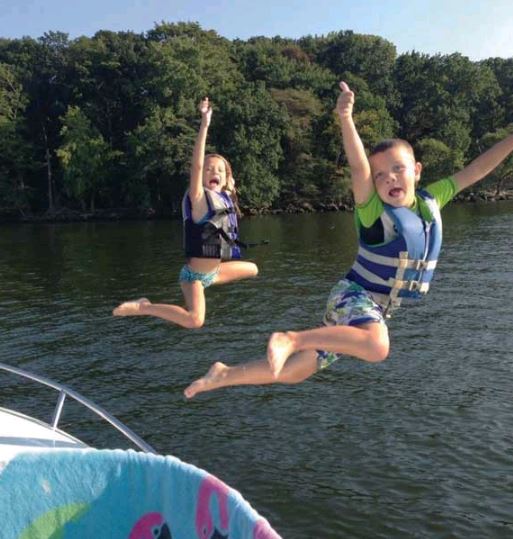 I knew from day one that I wanted to get my boating license. I knew the basics of boat operation and navigation but also knew there was still much to be learned. It became very clear when I eventually hit the open water with my boating license in hand that some people have no idea what they are doing on the water. But, we'll revisit that later.
Now that I knew I wanted to obtain a boating license, I had some decisions to make about how I was going to fulfill the necessary requirements. I could have signed up for a more traditional class through a local power squadron, the United States Coast Guard Auxiliary, or an equivalency exam. Or, I could take an online course and test. In the end, I chose to use Boat Ed's online course and test for several reasons. First, I have always strongly disliked classrooms, which can be verified by my high school and college attendance records. Second, I wanted something that I could do at my own pace and on my schedule.
The online course through Boat ED was very well produced and covered the required material in a logical and clear fashion. Even the sections I already knew served as a great refresher. The inclusions of video demonstrations and tests throughout the course helped keep my attention. The format of the information made it easy to retain and recall during the exam. I've recommended this course to everyone I've met who is interested in obtaining a boating license. And for $25 bucks, what a deal!
Now that I felt comfortable about the rules of the road, it was time to ensure my vessel was safe to operate. This included assessing the existing safety equipment onboard and replacing old or non-functioning equipment. In addition to ensuring that I had all of the necessary equipment as required by the United States Coast Guard (USCG), I added a few extra items, such as a manual bilge pump and flares, for additional safety. I also learned to verify that passengers on my boat knew where the safety equipment is located and how to operate the vessel in the event that I (the captain) became incapacitated.
Safely operating a boat also entails that it be in sound working condition, especially any navigational lights, instruments, or mechanical systems. For my piece of mind, I stay current on routine maintenance and preventative maintenance. On days when I am unable to be on the water, I use that time to go over systems to ensure proper operation and make repairs. This helps prevent breakdowns or malfunctions, which can lead to dangerous situations.
Even with the best maintenance rituals, breakdowns are almost inevitable, and having a proper plan in place helps ensure the problems are resolved quickly and safely. This includes knowing where you are, whom to contact, and what information to provide to the tow company, USCG, or fellow boaters. Always make sure you let someone know where you are going and when you'll return. I always text my wife when I am about to leave the dock and let her know when I'll be back. Once back at the dock, I let her know I've made it back.
Let's revisit the earlier statement that "some people have no idea what they are doing on the water." Once on the open water, never underestimate the dangers posed by other boaters. Don't assume that they've been as diligent as you have in preparing to operate their vessels safely and responsibly. Some may have never taken a boater safety course; others may have been drinking all day or simply do not know or follow the rules.
You always need to be alert and to keep an eye on other boats. You will inevitably encounter situations, especially on crowded channels during the summer, where you will need to make split-second decisions to compensate for another boater's improper operation of their vessel.
This article is not intended to be exhaustive of all safety rules and regulations. It's just the perspective of a guy with a boat.
By John Lockwood
Learn More:
Boat Ed: Find state- and Coast Guard-approved boating safety courses.
BoatUS: Links to online boating courses, brochures, safety equipment rentals, and more.
PropTalk Safety Series
U.S. Power Squadrons: Find boating safety classes near you.
U.S. Coast Guard Auxiliary: Find boating safety classes near you.