For those seeking a waterfront destination packed with history, Yorktown, VA, is an excellent choice for your next Chesapeake Bay getaway. Situated across the York River from Gloucester Point, VA, and just around the peninsula from Mobjack Bay, Yorktown's revitalized waterfront features boater-friendly amenities including dockage close to dining, entertainment, and historical destinations.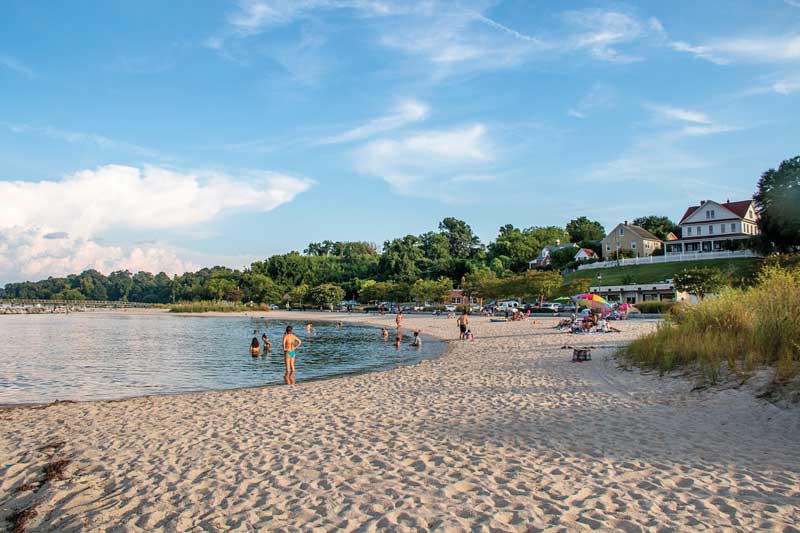 As part of Virginia's Historical Triangle (along with Jamestown and Williamsburg), Yorktown and the surrounding area are packed with history. Nearby you'll find the Yorktown Naval Weapons Station, Newport News, Norfolk, and Virginia Beach, Hampton, and the James River. If you visit the Coastal Virginia region, whether by boat or car, there is so much to explore in this area. Here are six things to put on your itinerary. For more ideas, go to visityorktown.org and virginia.org.
Waterman's Museum
Founded in 1981, the Waterman's Museum documents the history of Chesapeake Bay watermen from the pre-colonial era to the present day. The main building, located at 309 Water Street, is a replica of Colonial Williamsburg's Raleigh Tavern. Indoors visitors will find exhibits about model ships, wooden canoes, workboats, the maritime economy, climate change, and more. Outdoors guests will find a working boat shop, the Yorktown Windmill, a tobacco press, and a Coast Guard Lightship bell, among other historical exhibits.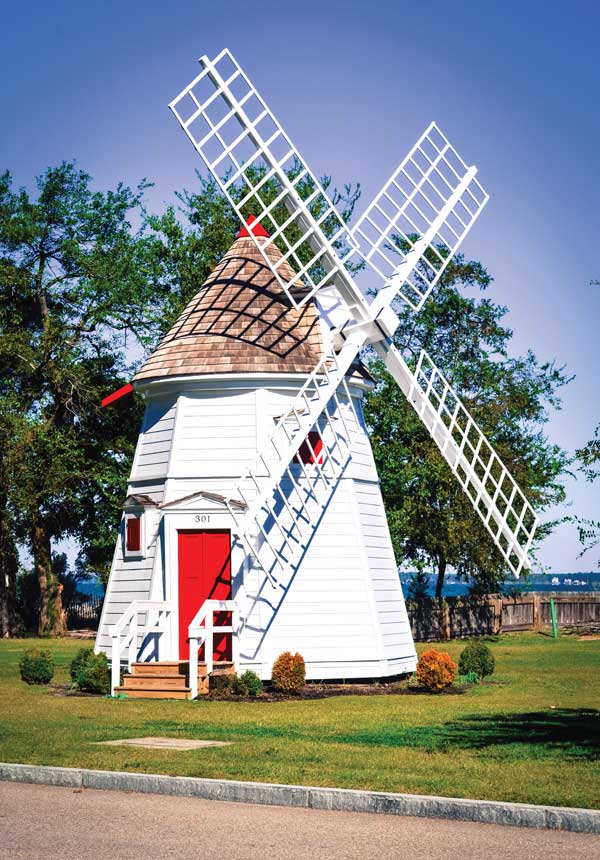 Nelson House
The Nelson House, located at 200 Nelson Street, is one of many historic buildings in the area. The house was home to generations of Nelsons, including Thomas Nelson, Jr., a signer of the Declaration of Independence. The Nelson family arrived from England in 1705 and built the red brick Georgian architecture-style structure in 1730. The home was damaged during the siege of Yorktown and was used as a hospital during the Civil War. The building has been acquired by the National Park Service and restored to the 18th century period, with several original objects.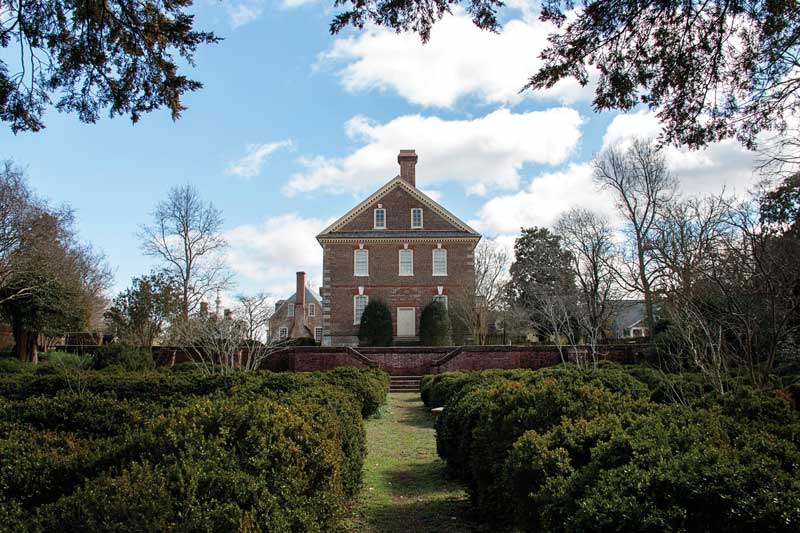 American Revolution Museum
The American Revolution Museum, located at 200 Water Street, offers visitors indoor exhibitions, galleries, and films and outdoor living history experiences. The Battle of Yorktown in 1781 was a decisive moment in the American Revolution. After a three-week siege, British troops, under the command of General Cornwallis, surrendered to the Continental Army, under the command of General George Washington. To this day, sunken British ships lie in the muddy bottom of the York River, ghosts of the last major battle of the war. 
Riverwalk 
Hop off the boat, stretch your legs, and explore the local culture at the waterfront promenade along the York River, where you'll find dining, shopping, and free community events. At Riverwalk Landing the Sounds of Summer Concert Series brings free live outdoor music from 6:30 to 9 p.m. on Thursday evenings through August 10. A farmers market runs on Saturday mornings through November 18. Boating dockage (see sidebar) and a public beach (see below) round out this public space that draws visitors as well as local residents.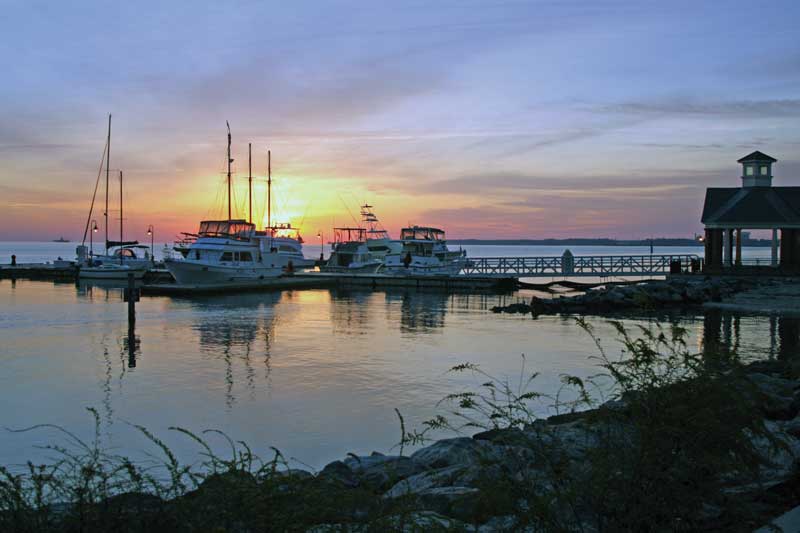 Public Beach
Beachgoers will find a sandy, two-acre shoreline with opportunities for swimming and fishing. A bright blue Mobi-Mat enables easy access for those in wheelchairs or pushing strollers. A grassy picnic area and kayak, paddleboard, and bicycle rentals are nearby.
Coleman Bridge
This impressive 3750-foot double-span swing bridge over the York River connects Gloucester Point and Yorktown. Named for George P. Coleman, who was the head of the Virginia Department of Highways and Transportation from 1913 to 1922, it was originally built in 1952 and was reconstructed and widened in 1995. It is notable for its two massive swinging spans that open horizontally to allow large ship traffic to traverse the waterway.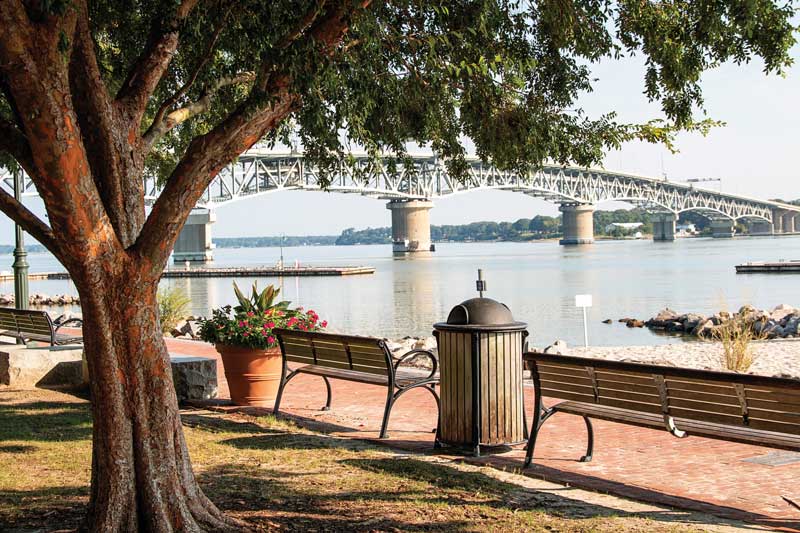 If You Go by Boat
This historic town has modern conveniences that make it very welcoming for visiting boaters, both day trippers and overnight cruisers. Choose from mooring balls or 1200 linear feet of dockage, most of which is deep water. Transient boaters will appreciate the floating piers with access to electrical, water, and pump-out services. A private shower and restroom facility are available to those who arrive by water. In addition to the main pier at Riverwalk, a second public pier is located behind Water Street Grille. Reservations are suggested in the summer and can be made by calling the dockmaster at (757) 890-3370 or emailing [email protected]. For a listing of private marina options, go to proptalk.com/Chesapeake-bay-marinas.