Jim Maier is the founder and CEO of BOE Marine. PropTalk recently caught up with Maier to chat about boating and how his business was started.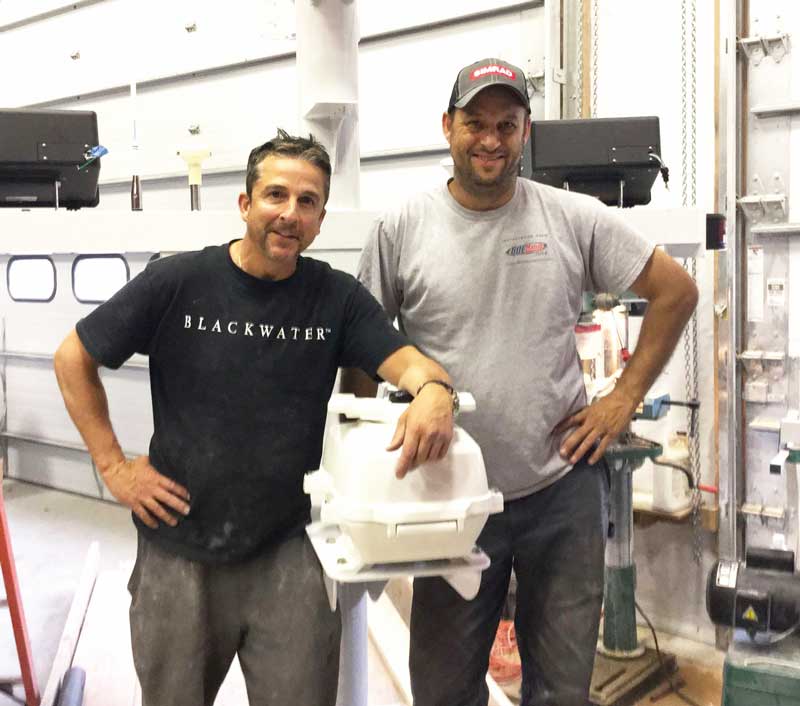 Did you grow up around boating?
I've been boating since I was three years old. We lived in Bethlehem, PA, and my family would come down to the Chesapeake every weekend. We had a family sailboat, a 34-foot Columbia, and later a family powerboat, a 47-foot Marine Trader, that we kept at Georgetown Yacht Basin on the Sassafras River before eventually moving the boat to Kent Island. That powerboat was our condo on the water. 
What type of boating do you do know?
Currently I own a 23-foot Seacraft; a nice little fishing boat. I also have a 17-foot Wahoo I keep on Cape Cod, and we race Cotuit Skiff sailboats up there as well. 
Tell us a little about opening BOE Marine.
BOE Marine was founded in 2002. I started out as a yacht broker after graduating from Penn State and did that for many years. I worked in Florida and later moved back to Maryland where I started my own business in 2001. I created a discount yacht brokerage program which is common now but was pretty groundbreaking back then. We charged a three-percent commission instead of the usual 10 percent, and the customers were responsible for showing their boats and doing things like conducting a sea trial. That program was really successful. 
Whenever we sold boats, people would ask about marine electronics, and that happened to be a feature I knew a lot about. People kept leaning on me for advice, and eventually I began selling the electronics myself. 
Ecommerce was on the rise, so I put up a website to sell the electronics online and it exploded. That's when we decided to move away from yacht brokerage and put all our efforts toward outfitting.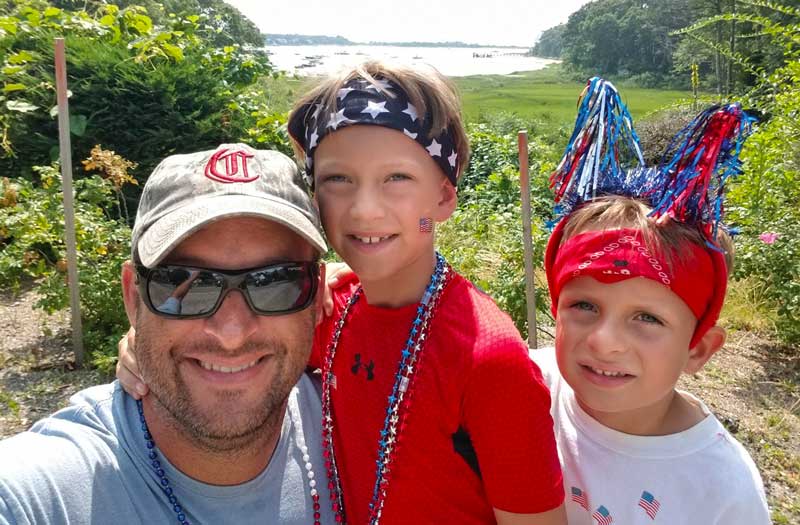 Any passions off the water?
Flying—one of my few goals in life was to become a pilot. It was a real bucket list item for me; all I've ever wanted to do. I've been flying since 2011. 
I have two sons, Ben and Alex, and they both love boating. They are more powerboaters, but we have them taking sailing lessons to make them more well-rounded boaters. And my one son races Go Karts. He races all over and at nine years old was the youngest driver to ever win the SuperNats in Las Vegas. So we're pretty much consumed with racing these days.
Favorite thing about boating on the Chesapeake?
The most unique part about boating here is there are so many places to go and tie up; so many options to find a marina or waterfront restaurant. When I was in Florida there weren't many places to go on the East Coast, apart from the Florida Keys and the Caribbean. But the Caribbean I love—I've chartered there three times, once on a powerboat and two other times on sailing catamarans. 
Any fun facts we might not know about you?
I've delivered boats all over the world—my most adventurous trip was delivering a 65-foot Viking Sportfish from Aruba to the San Blas Islands in Panama.
I own the forum site clubsearay.com. 
My brother, my father in law, and I have all restored Seacraft 23 Classics.
And we (BOE) have outfitted many of the boats from the popular TV show "Wicked Tuna," including Hard Merchandise, F/V Tuna.com, and Pinwheel.
What do you want people to know about your business?
Our uncompromising dedication to making the customer happy. We will do everything we can to make them happy.
---
For more information, visit BOE Marine's website, and you can see them in person at the U.S. Powerboat Show October 3-6 in Annapolis at land space 55.