David Sikorski is not just an angler but a true outdoorsman. As such, and as executive director of the Coastal Conservation Association (CCA) Maryland, Sikorski is keenly aware of the issues facing Chesapeake Bay fisheries and Maryland anglers. Here he shares here a bit about himself, his work with CCA, and his love of the outdoors.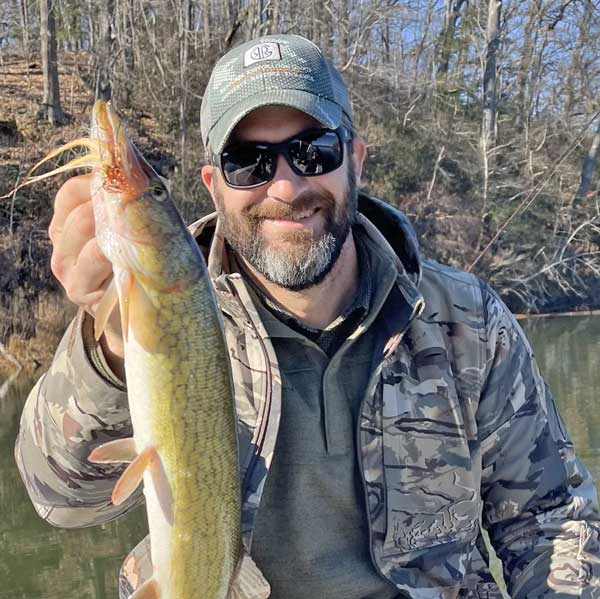 Who taught you to fish?
My father introduced me to fishing and has encouraged my obsession ever since. He would tell you it's genetic, as his maternal grandfather went fishing on the Bay tributaries and ocean as much as he could. My earliest fishing memories are of days on the beach at Assateague or the Outer Banks in North Carolina. I can still see the first time a "dead" bluefish bit me, and yes, I probably spent most of the time playing in the sand and cutting up the bait. 
Did you grow up on the water? 
I grew up in Ellicott City, MD, playing in the woods and along the headwaters of the Little Patuxent River, not far from Centennial Lake. Through my early teenage years, my family had a house on the water in Ocean Pines, MD, where we had a canoe, a 13-foot Whaler, and a 17-foot Mako. It was during those years that I first learned the keys to boating. 
Best part about life on the Bay?
The best part of the Bay is the endless opportunity for adventure. With over 11,600 miles of shoreline, there is something new to see or experience around every stroke of a paddle or turn of the wheel. You know that feeling when you push away from the dock, put the boat into gear, and push up the throttle and go? That's it… that's the best part. 
Do you own a boat?
I recently sold a boat after pulling it around for 15 years of adventure. It was a 21-foot custom duck hunting boat that saw its fair share of fishing trips, raftups, and far off camping adventures. I still own a classic Gheenoe, a 1542 Jon boat, and a number of obscure and specialized water fowling boats. While I'm very fortunate to have a great network of CCA members and friends who are always ready to take me fishing, I secretly shop for my next boat on a weekly basis.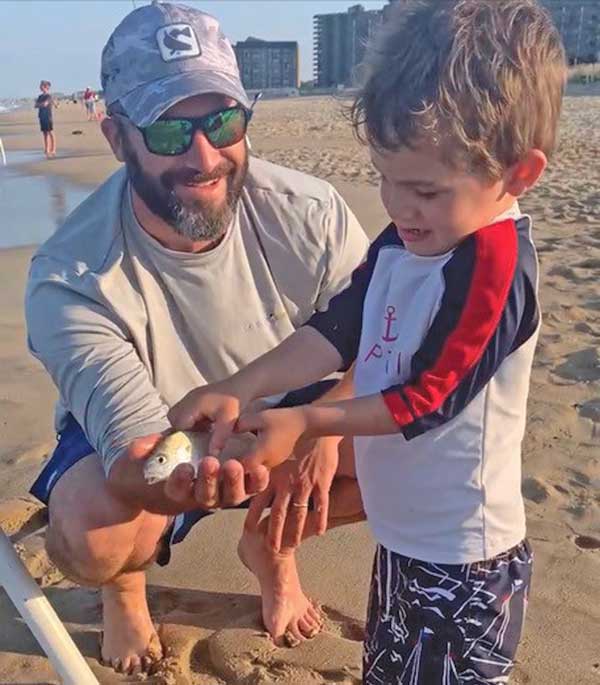 Tell us about your life on land.
I live in Baltimore with my wife and our two boys and try to get away for outside adventures every chance I get. Camping has become a new focus of ours and is a great way to explore the many great parts of Maryland and get away from some of the more challenging Bay issues that are part of my work. I'm a backyard gardener and love to cook. After all, cooking is directly connected to why I fish and hunt, and why conservation is so important.
What gives you the most satisfaction in your role as executive director of CCA Maryland?
The most satisfying part of my job is knowing that the work I do every day is focused on benefiting the public and their future access to healthy resources. We, the public, entrust our government to manage our public resources for our benefit, and, well, you don't have to look very far to find a story about that trust being squandered.   
What is the most pressing issue for recreational anglers to be aware of, and what can they do to help protect fish and fisheries?
Blue Catfish. Period. These non-native fish are eating their way through everything that Maryland holds near and dear. With rockfish abundance continuing to waver, we need to set our sights on catching as many blue catfish as we can. 
This is why CCA is running the Great Chesapeake Invasives Count (GCIC), an event that is free to enter and asks participants to report their catch of these fish in exchange for a chance at winning prizes. The data captured through the GCIC is provided to state biologists to support their efforts to better understand what is happening on the water. 
Anglers and boaters have long supported necessary conservation work through excise taxes, licenses, and other fees. Now we're stepping up to use technology to further advance our science-based knowledge of what is happening in the Bay, and that's something everyone who cares should support.  
I would encourage your readers to join CCA, or any other group focused on the future of our Bay, and get involved. Participate on the local level with your fellow members and use your voice to help shape policies. Clean water, healthy habitats, and fair and equitable access to our resources are the key to having a vibrant Bay for all to use in the future, and well, that stuff just doesn't happen unless people roll up their sleeves and create the future we want.