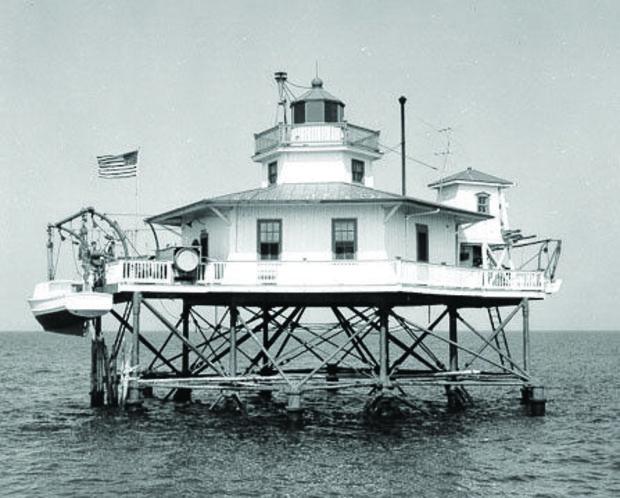 Consider this: the Virginia state record cobia was a 109-pound beast landed by Joe Berberich in 2006 at the York Spit Light. Not only did he set the state benchmark, he also won the 11th annual Hampton Creek Cobia Tournament. I recall this only because on the same day the VHF radio blew up with news of this incredible catch, I chose to target houndfish on the nearby Poquoson Flats instead of chumming for cobia at the York Spit.
I'm not silly enough to think I'd have landed that monster had I chosen differently, but it did underscore how fishy the area can be. So think of this "Fish Spot" as more of a starting point than a fixed destination, although each spot — York Spit Light, the state reef, and York Spit fishing area as it appears on your chart — certainly can be fished individually.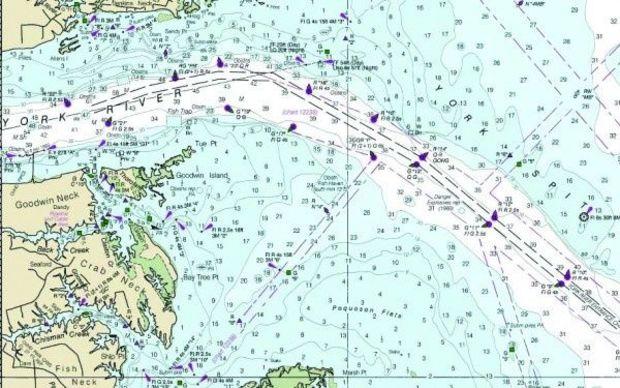 The York Spit Light is sandwiched between the York Spit and the York Spit artificial reef, all three of which are located east of the channel entrance to the York River. The area is known as a favored haunt of cobia, but it also attracts other gamefish. During the summer you have good opportunities to catch stripers, bluefish, and red drum. You may want to fast-troll spoons on planers for blues and possibly Spanish mackerel. At the York Spit light, use a strip of clam — second choice squid — on small hook (#6 to #1) with a bit of weight for spadefish, which have small, soft mouths. Bottom rigs baited with squid and bloodworms should bring hits from hardheads, spot, and whiting. Of course, the marquee species is cobia. These hard-charging fish are true heavy-weight fighters. A popular technique is using freshly ground menhaden, deployed in a weighted mesh bag or five-gallon bucket with holes drilled in it so it sits on the bottom. Cut bunker and live eels on 6/0 to 8/0 hooks are standard fare, fished on 50-to 70-pound spinning or conventional outfits. Sharks, rays, and occasionally sea turtles may show up in your slick. Many cobia experts bypass the chumming game and run the buoys from the York Spit south, looking for sunning cobia. Once found, anglers will cast colorful bucktail-style jigs (two- to four-ounces) ahead of a swimming ling, and crank it back in at a very fast clip. Others toss live eels hooked through the mouth, leaving their reels in free-spool to allow the fish to inhale the meal before setting the hook. Whatever your gamefish preference, you're sure to catch something this month at the York Spit complex.