The U.S. Army Corps of Engineers (USACE), Baltimore District, will receive approximately $62 million in supplemental funding to support critical missions over several years across the Chesapeake Bay region, including local dredging projects; completion of the District of Columbia flood risk management project, which reduces risk to human safety and critical infrastructure in downtown DC, from flooding of the Potomac River; mitigation work associated with the Wyoming Valley levee project in Luzerne County, PA; and $37.5 million for the Mid-Chesapeake Bay Island ecosystem restoration project, which will restore and expand island habitat through the beneficial use of dredged material from the Baltimore Harbor and approach channels.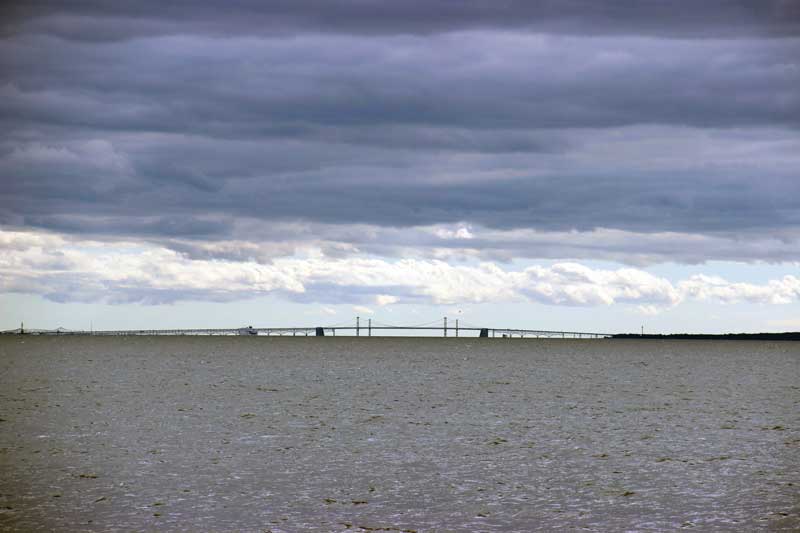 Funding is from two recently enacted laws—the Infrastructure Investment and Jobs Act and the 2022 Disaster Relief Supplemental Appropriations Act.
"The funding in these historic laws will allow us to execute important projects and services for the region, which support our local and national economies and help restore critical Chesapeake Bay habitat," said Baltimore District Commander Col. Estee S. Pinchasin. "In collaboration with our partners, we will maximize this opportunity to do what this District does best—serve and strengthen the Nation, energize the regional economy, and reduce disaster risks."
Baltimore District funding highlights:
Washington Harbor: $400,000 for engineering and design for either full replacement or repair of the historic Washington Tidal Inlet Flood Gates in the District of Columbia.
Herring Bay and Rockhold Creek: $2.15 million for maintenance dredging of the Herring Bay and Rockhold Creek federal channel in Anne Arundel County, MD.
Northeast River: $2.4 million for maintenance dredging of the Northeast River federal channel in Cecil County, MD.
Slaughter Creek: $50,000 for engineering and design work for dredging of the Slaughter Creek federal channel in Dorchester County, MD.
Eastern Shore, Mid Chesapeake Bay Island: $37.507 million for execution of the Project Partnership Agreement between the Army and the State of Maryland for Mid-Bay Island construction; construction start on Barren Island restoration; and completion of field work to support engineering during construction activities for James Island, to include continued drilling and testing.
For more details, visit nab.usace.army.mil.