The Antique and Classic Boat Festival was held June 16-18 at the Chesapeake Bay Maritime Museum in St. Michaels, MD, and we took plenty of photos and video at the event. The weather couldn't have been nicer for this annual Father's Day Weekend event. Hosted by the Chesapeake Bay Chapter of the Antique and Classic Boat Society (ACBS), this festival draws some of the area's finest classic boats, nautical and maritime treasures, entertainment, food, and libations to this waterfront festival.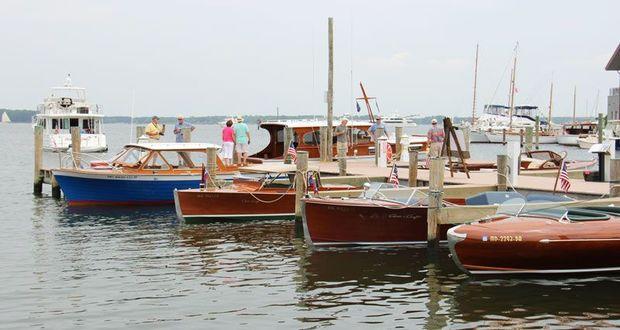 "With a juried competition among entrants for best restored and preserved boats, this festival attracts the best of the best when it comes to classic and antique boats," commented ACBS-Chesapeake Bay Chapter festival chairman Bob Hamilton. The Chesapeake Bay Chapter of the ACBS welcomes new members who share the chapter's values and interests. There is no requirement that you own an historic boat - or any boat at all - only that you share an appreciation for old boats and wonderful fellowship. The show attracts the finest runabouts to yachts, including race boats, work boats, launches, hydroplanes, and utilities. Chris-Craft, Trumpy, Gar Wood, Donzi, and Lyman were among some of the boats represented.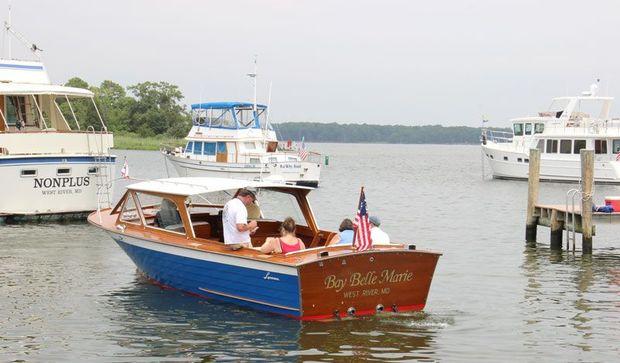 This year's festival also featured log canoes on land and in the water. A regional adaptation of the traditional Indian dugout canoes, log canoes were used from the 18th through the 20th century as all-purpose Chesapeake craft to harvest oysters, transport goods, and to get people from place to place. They are now raced under sail on the Eastern Shore in the Miles, Chester, and Tred Avon Rivers during the summer months. Another highlight of the festival was the free Boating History Seminar series, in which Proptalk was a sponsor. Seminar topics included: "Chesapeake Log Canoes," "Collectible Cabin Cruisers 1940 to 1970," "Master Restorations by Moores Marine," and "Antique Boat Upholstery."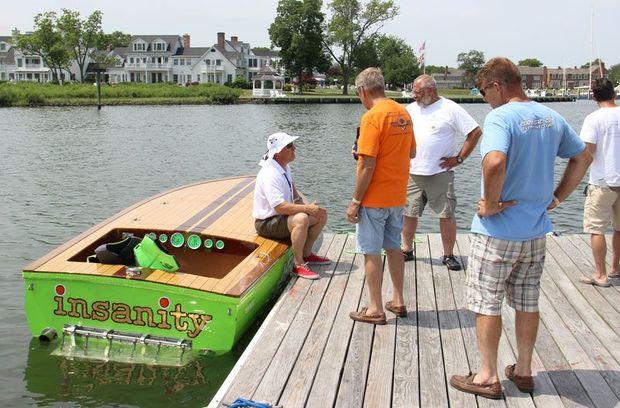 But perhaps our favorite part of the festival was getting the chance to take a ride in the Jersey Speed Skiff Insanity and hitting top speeds of more than 80 miles per hour! Jersey Speed Skiffs are a class of inboard runabouts, requiring a team of two (driver and riding mechanic) seated side by side when racing. According to the APBA, the riding mechanic holds on tight, while the driver stays on course, whether airborne, bouncing around, or rolling sideways. But there are some skiff owners who prefer to do all that on their own terms, like Dan Clapp, the owner of Insanity. He prefers to cruise around, and still hit speeds of 80 miles per hour, but he does not want his boat to sit on the asphalt while waiting for a turn to race. Thanks Dan for the wild ride!