PropTalk Magazine is an Annapolis-based company founded in the summer of 2005 by active Chesapeake Bay boaters. The company produces PropTalk Magazine, a monthly newsprint magazine focused on Chesapeake Bay powerboating and the lifestyle surrounding boating on the Bay. Every issue of PropTalk is distributed at more than 850 carefully-chosen and closely-monitored locations throughout the mid-Atlantic. PropTalk's coverage goes "deep" rather than "wide," and the magazine celebrates the people, places, boats, personalities, and events that make the Chesapeake one of the world's premier boating grounds.
Thanks for reading and supporting the Chesapeake Bay's Boating Magazine!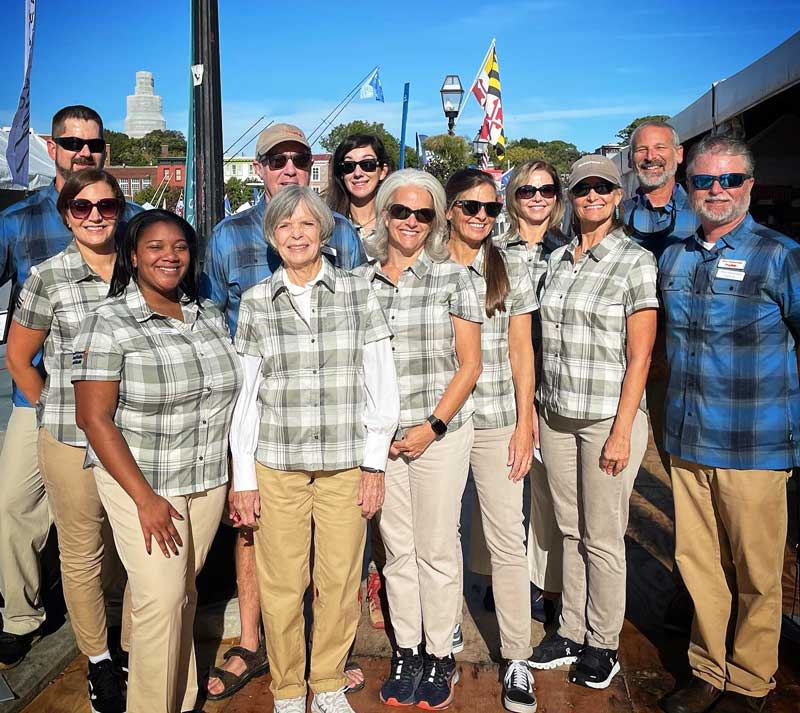 PropTalk welcomes editorial contributions in the form of stories, anecdotes, photographs and technical expertise. Articles should pertain to our coverage area or be about local boaters and boats in far-flung locales. All editorial submissions should be accompanied by a variety of identified, pertinent, and in-focus photographs. When sending material to PropTalk, please refer to the guidelines for editorial, advertising and photo submissions presented on this website. Email your submissions to: [email protected]
For advertising and sponsorship opportunities click here or email [email protected]
Eye On Annapolis's John Frenaye talks with Publisher Mary Ewenson about how SpinSheet, PropTalk Magazine, FishTalk Magazine fit into the boating community. Click here to listen.