Last night, Tuesday, January 15 at 6:30 p.m., the U.S. Geological Survey reported a 4.7 magnitude earthquake off the coast of Ocean City, Maryland. The earthquake occured 219 KM ESE, or 136 miles, off the coast of Ocean City at a depth of 10 KM or 6.2 miles.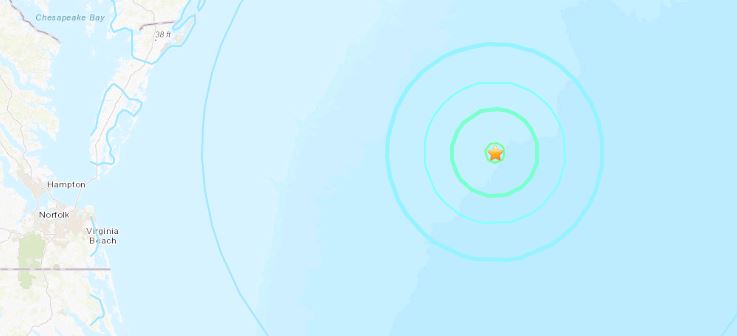 On Facebook, the Town of Ocean City - Government posted this update last night:
The Town of Ocean City is aware of an earthquake that took place in the Atlantic, approximately 130 miles off shore and nearly six miles deep. Although we have seen no effects here, our Emergency Services Department has been in contact with our State partners and will be monitoring as needed.
Did you feel it?