The Cocktail Class Wooden Boat Racing Association (CCWBRA) Nationals was held on August 20 at the Rock Hall Yacht Club on Lankford Creek off the Chester River on Maryland's Eastern Shore. Many thanks to race directors Todd Steffes and Peter Urbani, Lee Urbani for running the safety boat, Gretchen Granberry for coordinating the scoring table, and to everyone that helped put on another great powerboat racing event on the Chesapeake Bay!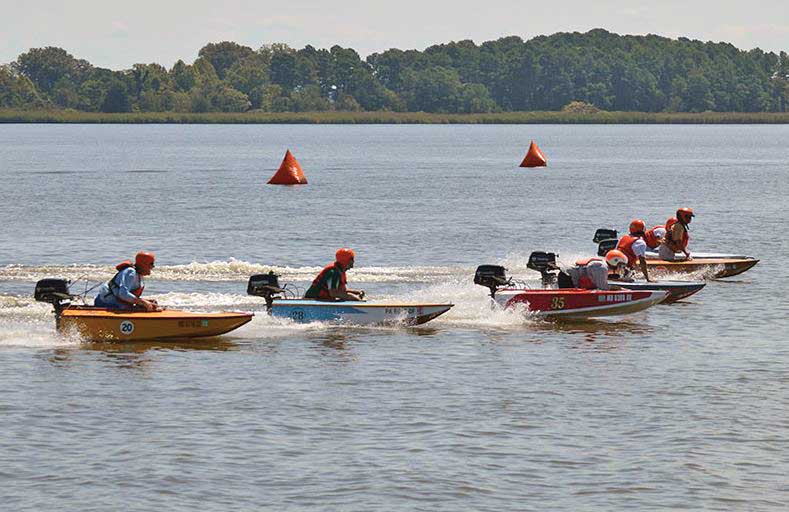 Weather conditions were ideal with sunny skies and flat water fit for cocktail boat racing. Following the captain's meeting, the Tohatsu 6-hp Mixed class kicked off the day. This new one-design class aims to level the playing field prioritizing driver skill over speed advantage which was conveyed in highly competitive heats with multiple racers finding themselves in first place. Effectively timing his starting position and navigating the course with precision enabled Todd Steffes to cross the finish line more times than the rest.
Next up was the Early Classic 6-hp, and Russ Bowler swept the heats with three first place wins in Flying Kiwi.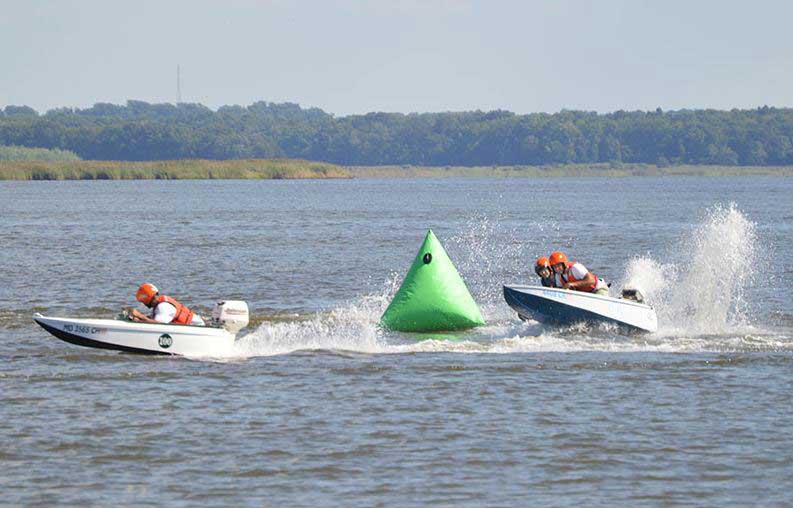 It's always exciting to have new racers on the course, and this year was no exception. Ella took first place honors in the youth division in Smokin' Loon with Marty close behind in French 75.
Following lunch provided by the Steffes family, the Late Classic 6-hp division hit the course. Russ Bowler led the charge through the qualifying rounds and set the pace with three first place wins in the final heats.
The Post '79 Mixed heats saw Tom Kerr's Rajic leading the fleet, and two firsts and a second-place finish in the finals secured him a spot in the top podium position. Fred Keer found himself wrong side up following turn two in the qualifying heat, earning him an induction into the highly coveted CCWBRA Turtle Club. Thankfully, no one was injured, and Lee Urbani was quick to assist in the safety boat. Honorable mention to Rich Faulkner for assisting with flushing and restarting Fred's outboard back on shore.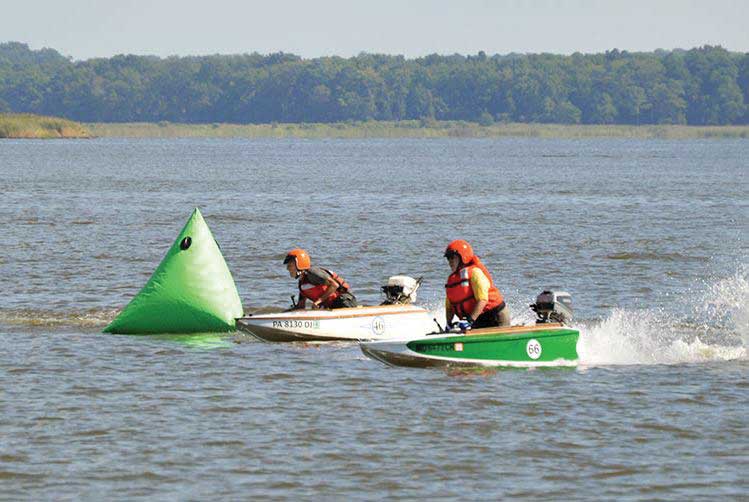 Keith Carew took first in the Post '79 Heavy division as he commanded the racecourse behind the wheel of Rajic.
The day's races concluded with those who have the need for speed. Russ Bowler once again found himself at the front of the pack taking top honors in the 8-hp Mixed division.
After the races concluded, guests were treated with Kim Granberry's fresh farm-raised Connecticut oysters graciously shucked and served by Kim and Curt Bluefeld. Dinner was catered with a delectable spread of food from Phat Daddy's BBQ in Chestertown, MD. Following the awards ceremony, a special presentation, the Ancient Mariners Trophy, was bestowed upon Tom Kerr by Kim Granberry for being the most seasoned racer at the CCWBRA 2022 Nationals.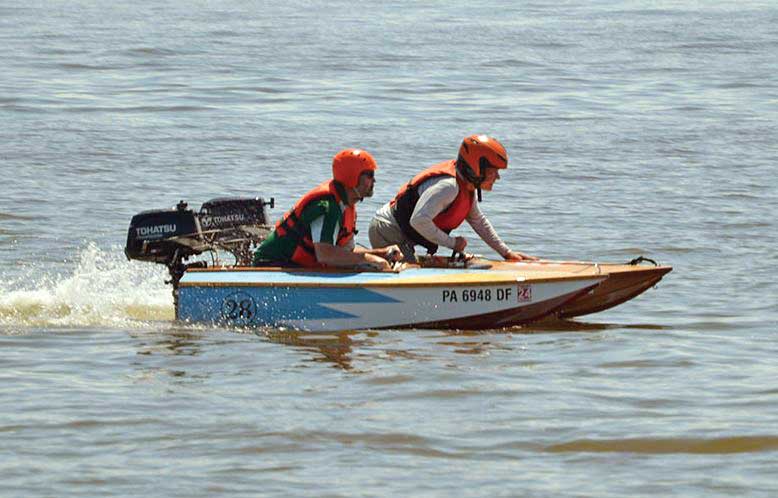 To learn more about this organization, visit the CCWBRA website and find more on this race in the CCWBRA recap.
Recap and Photos By Zach Ditmars
CCWBRA Nationals 2022 Results:
Tohatsu 6-hp Mixed
1. Todd Steffes, 20 Hot Toddy
2. John Wagner, 555 Triple Nickel
3. Benji Cantera, 113 Ice Man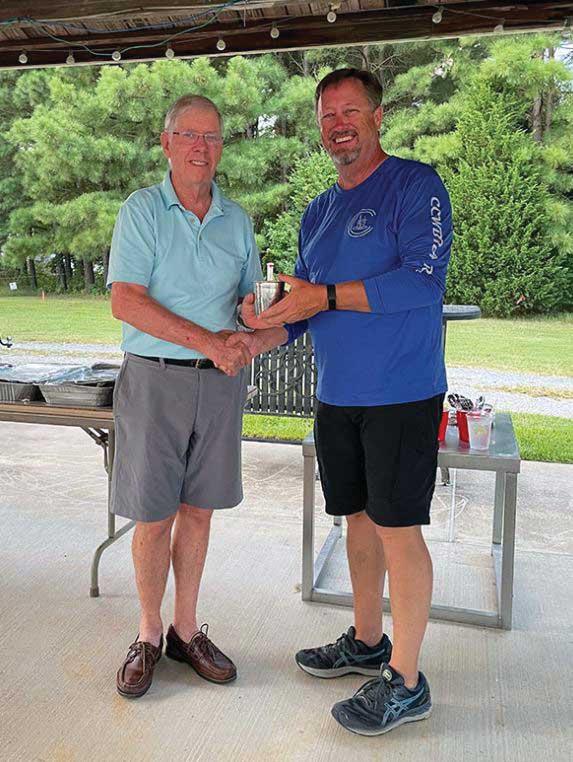 6-hp Early Classic Mixed
1. Russ Bowler, 40 Flying Kiwi
2. Fred Keer, 1891 Gladiator
3. Tom Kerr, 46 Rajic
Youth
Ella, 53 Smokin Loon
Marty, 3 French 75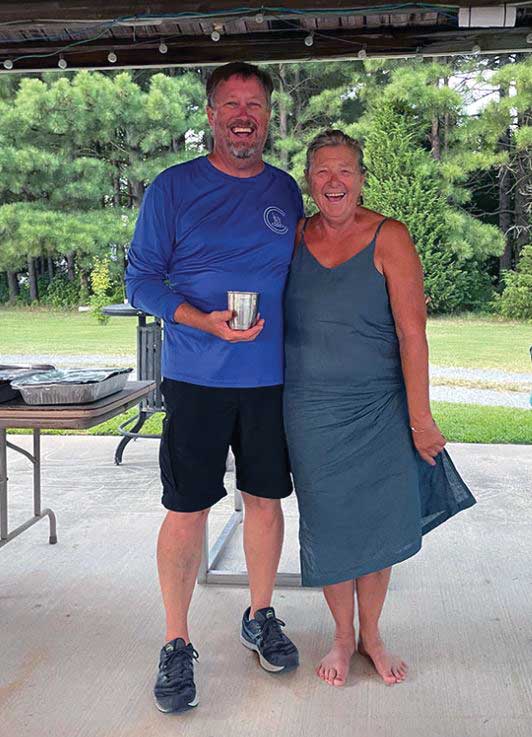 6-hp Late Classic Mixed
1. Russ Bowler, 40 Flying Kiwi
2. Tom Kerr, 46 Rajic
3. Zach Ditmars, 67 Molotov
6-hp Post '79 Mixed
1. Tom Kerr, 46 Rajic
2. Lou Linden, 66 Miss Smirnoff
3. Frank Cantera, 100 Haul Pass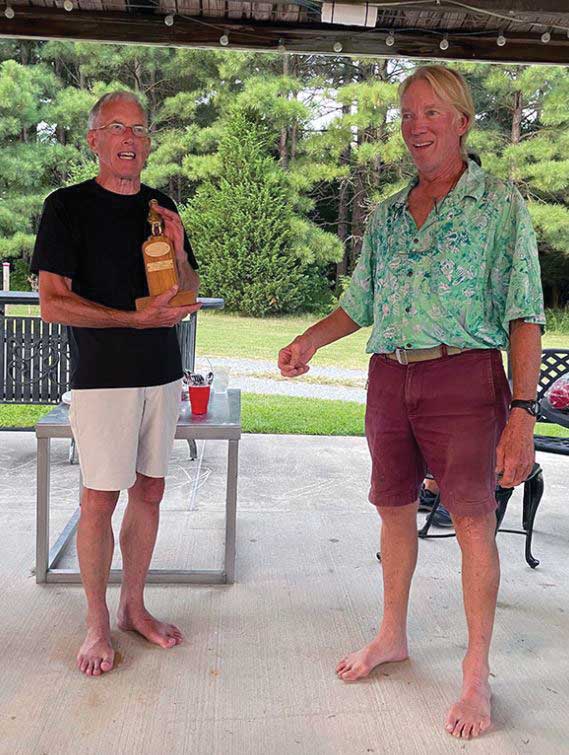 6-hp Post '79 Heavy
1. Keith Carew, 46 Rajic
2. Zach Ditmars, 67 Molotov
3. Todd Steffes, 20 Hot Toddy
8-hp Mixed
1. Russ Bowler, 40 Flying Kiwi
2. Todd Steffes, 20 Hot Toddy
3. Pete Urbani, 350 Shrimp Cocktail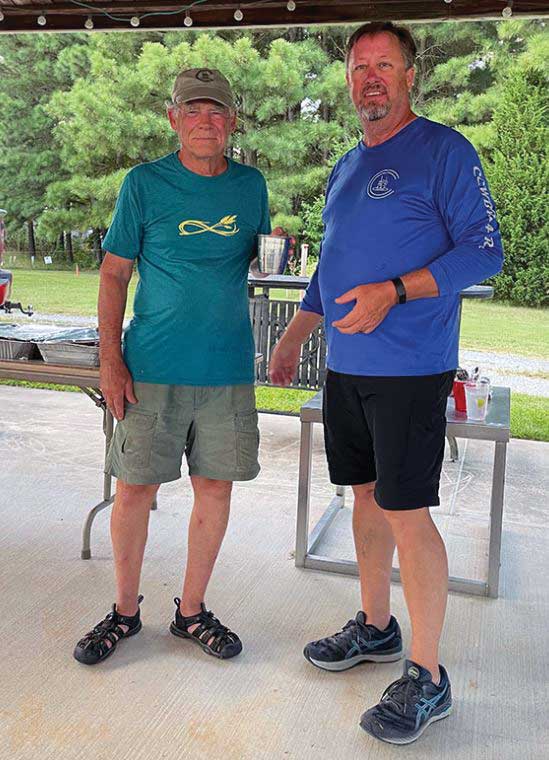 CCWBRA 2022 Ancient Mariner Award
Tom Kerr
Turtle Club Inductee
Fred Keer, 1891 Gladiator, Late Classic Mixed