Whether you're boating close to home or slipping the lines for a far-flung adventure, safety is always on a captain's mind. While the leap from nearshore to offshore boating can open up a world of new and exciting adventures, such trips inevitably require more preparation and additional safety equipment. Here we cover the basics of safety preparation with expert advice from BoatUS Foundation's Ted Sensenbrenner, a Chesapeake Bay boater with decades of on-the-water experience.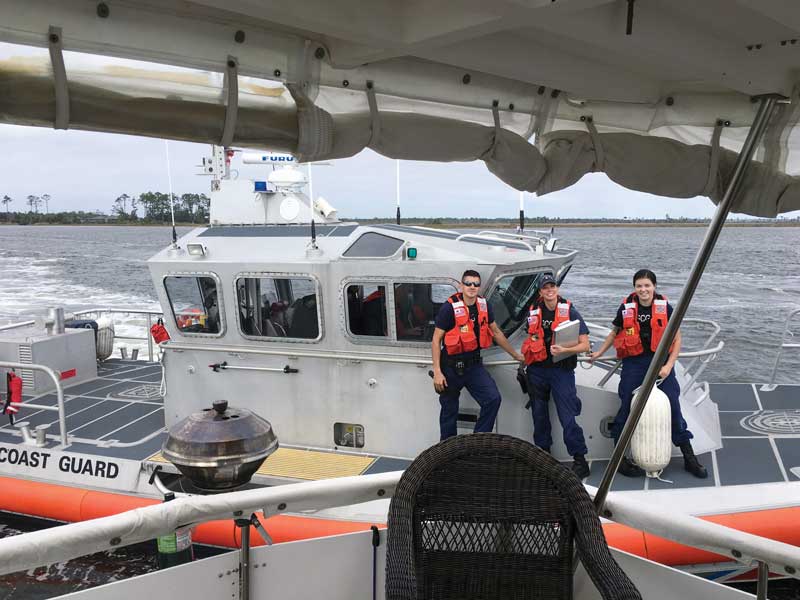 Sensenbrenner begins, "Lifejackets should be at the top of any safety list. It is imperative that you have one for each passenger and that they fit properly. If passengers wear them while underway, there's no hunting for them in an emergency. The best lifejacket is the one you'll wear. Personally, I have a belt-pack inflatable for fishing, an inherently buoyant jacket for sailing, and a suspender-style inflatable lifejacket with lifting ring for offshore use.
"Coast Guard minimum carriage requirements are just that—minimums. There are additional simple things you should have aboard to summon help and hold your position in an emergency. These include an anchor, a radio, charts, and a compass. When given the option, spend the money and buy the best safety equipment you can afford. An ABC fire extinguisher costs more than a BC fire extinguisher, but the ABC type is more universal. Likewise, doubling the quantity of required flares will be a small investment if they provide twice the duration of signaling time.
"Back-ups and redundancy are good ideas for lots of safety items, not just flares. Do you have a charger for your phone in case your battery gets low? Is there a working VHF onboard? And if heading offshore, is an EPIRB (Emergency Position Indicating Radio Beacon) or PLB (Personal Locator Beacon) part of your inventory?"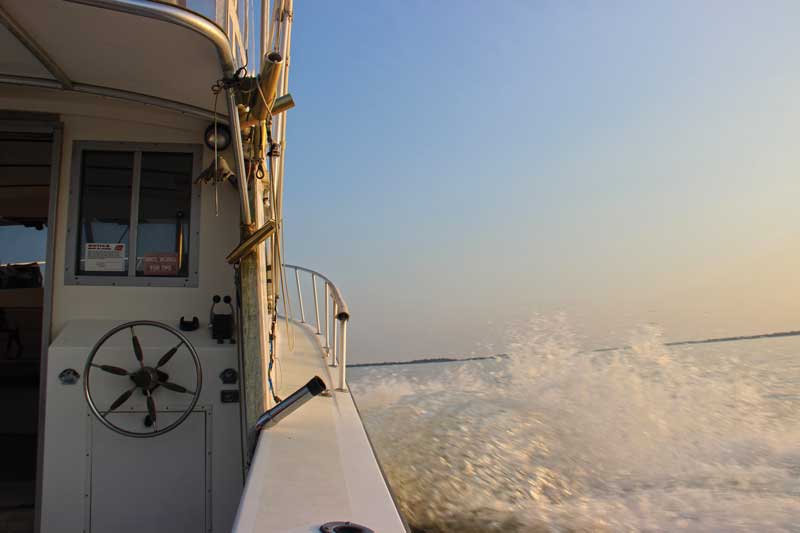 Sensenbrenner continues, "On land we may take for granted that help is only a phone call away. However, when operating a boat on the waterways things may not necessarily work out that way. A working VHF radio and a fully charged cell phone are good options to signal for help, and if going offshore or out of VHF and cell phone range, an EPIRB or a PLB might be your best option and your best last chance.
"Keep your safety gear in top working order, and if possible, practice using your equipment. Inspect flares for expiration dates, ensure fire extinguishers are charged, and make certain that inflatable lifejackets are properly armed. Can you deploy an anchor in a hurry? Will your throwable device be ready when you need it? Do your passengers know how to place a distress call if necessary?"
Finally, Sensenbrenner says, "Develop a pre-departure checklist to include required equipment and safety essentials. Add to that list as needed, and give your passengers a brief orientation as to where the items are stored aboard and how to use them. Stay ahead of potential issues, and you will have the opportunity to address them before they can become an emergency."
Crew Prep:
Walk through the location of all safety equipment.
Demonstrate how to operate the VHF radio and tune to Channel 16. Identify one person, in addition to the captain, who can transmit a Mayday call.
Demonstrate how to shut down the engine. 
Acquaint the crew with operation of the fire extinguisher.
Designate a second-in-command to take charge in the event that the captain is incapacitated or goes overboard.
Identify non-swimmers.
Brief crew on MOB procedures.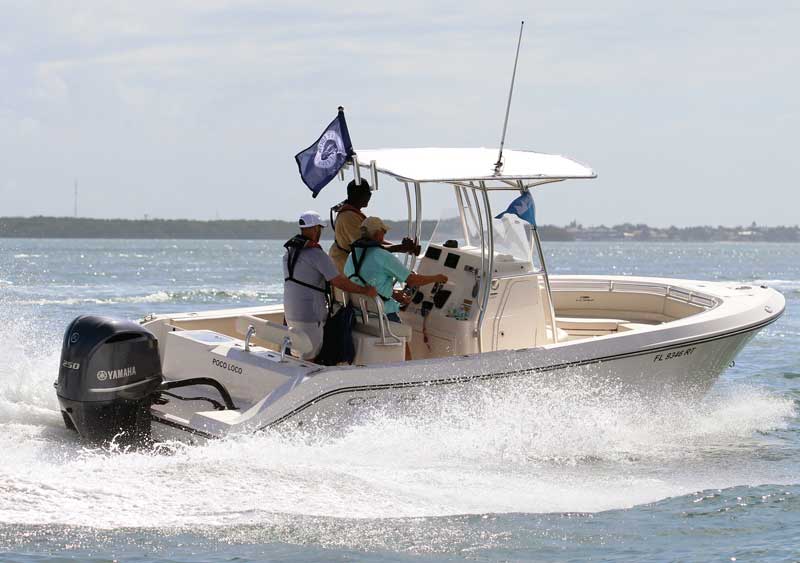 Nearshore Safety Equipment Suggestions:
All U.S. Coast Guard-required basic safety gear, plus:
PFDs for all aboard
Visual distress signal
Fire extinguisher
Throwable
Anchor and rode
Bucket with lanyard
Handheld VHF radio
Horn
Navigation lights
First aid kit
Float plan, filed with friends, family, or others
Coastal and Offshore Suggestions:
All nearshore suggestions and all U.S. Coast Guard-required basic safety gear, plus:
VHF radio with active digital selective calling (DSC), properly registered
Backup waterproof handheld 
VHF radio
SAT Phone
Electronic distress signaling device (EPIRB, PLB, or satellite messenger)
Charts (electronic and paper)
Compass
Backup handheld GPS
Backup batteries for all handheld safety devices
Extra flares and visual distress signals
Type I offshore lifejackets 
Extensive first-aid kit
Life raft and ditch kit 
A Boater's Guide to the Federal Requirements for Recreational Boats and Safety Tips: 
More Safety Equipment Resources:
By Beth Crabtree
---
This is the first of a three-part series on safety. Check back in our March issue for Part II, which will cover advances in safety technology.