Heading out to enjoy a nice day on the water? Don't leave safety on the dock. National Safe Boating Week will kick off the season May 18 to 24. These dates are easy to remember, because they fall on the week before Memorial Day Weekend.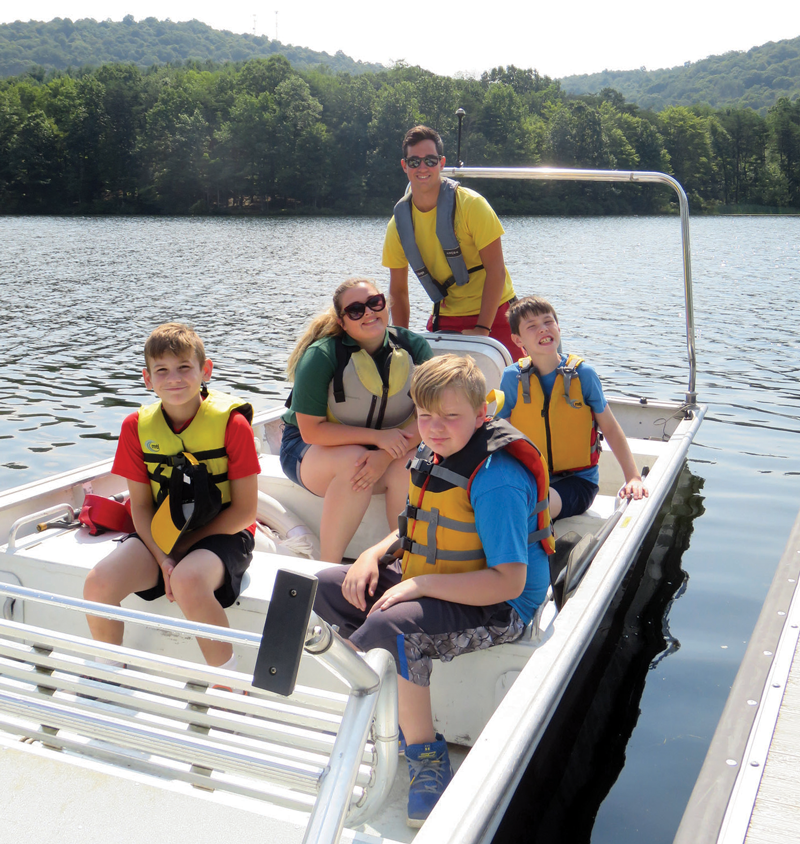 The five top contributing factors in recreational boating accidents are operator inattention, operator inexperience, improper lookout, excessive speed, and machinery failure. Four of these are operator error, so let's see what we can do to fix that. Statistics show that in the most unfortunate circumstances, when a fatality is involved, alcohol use is the leading known contributing factor. We can fix that too.
Boaters on the Bay, join us in committing to a smarter, safer boating season, and together let's make a positive impact. Float the idea of safety to your boating friends and colleagues. Tell them about the Safe Boating Campaign, a worldwide effort focused on responsible boating that encourages boaters to always wear a life jacket while on the water.
Maryland law specifies that anyone born on or after July 1, 1972, must have a Certificate of Boating Safety Education in order to operate a mechanically propelled vessel on Maryland waters. Virginia law requires a similar certificate for all motorboat operators of 10-hp or greater, regardless of age; in addition, all PWC operators 14 years of age or older must take a boating safety course. Virginia law further states that no one under the age of 14 may operate a PWC, and operators 14 and 15 years of age must show proof of completing an education course.
Safe boater education is inexpensive and easy to access. U.S. Coast Guard Auxiliaries, Power Squadrons, boating clubs, and other maritime organizations offer safe boating courses for a minimal fee. Online courses are also an option, although the in-person classes tend to be more impactful. See our calendar on page 30 for courses near you.
They say actions speak louder than words, so why not join other boaters Friday, May 17 for Wear Your Life Jacket to Work Day? PropTalk staffers, boating professionals, and outdoor enthusiasts around the Bay and beyond will proudly sport PFDs around the workplace. Be social and snap a picture to share with the hashtags #lifejacket2work and #safeboating. 
Another fun way to promote wearing PFDs is to participate in the Ready Set Wear It program. Boaters gather for family-friendly activities to inflate their own inflatable life jacket or to just wear one, all to help to heighten awareness of boating safety issues. Visit safeboatingcampaign.com for easy-to-access event registration and planning and promotion details.
The Life Jacket Loaner Program, administered by BoatU.S., helps boat operators ensure their passengers have properly-fitted PFDs whenever and wherever they need them. BoatU.S. provides participating waterfront locations with free, loaner life jackets for daily use. At nearly 600 loaner sites nationwide jackets are loaned approximately 140,000 times each year. To find a site or for guidelines on how to become a loaner location, visit the BoatU.S. website. 
Finally, always file a float plan. It's as simple as letting someone on land know where you're going and when you intend to return. Happy boating season. We'll see you out there!