As we move into September, many families will start thinking about taking those last-minute Chesapeake Bay weekend cruises before the kids go back to school. Here are some helpful tips we've picked up over the years for surviving a weekend aboard with your family. In close quarters, make sure to keep these in mind.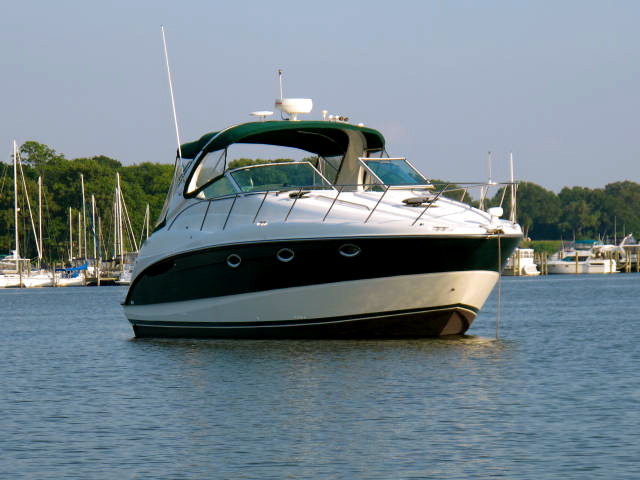 1. No backseat driving. You have a "captain" for a reason. Many a skipper needs quiet in stressful docking situations, and needless chatter or "advice" will only make matters worse. 
2. Bring plenty of snacks. There's nothing worse than dropping anchor in a secluded anchorage and realizing you didn't bring enough food. Have something salty on hand for when the sea air gets your stomach grumbling. Better yet, get a portable grill to cook meals on the boat.
3. Prepare for camping, not glamping. Unless you're staying on a bona fide yacht, better get used to fewer amenities. When you get back to shore, you can take that long, hot shower you've been craving. 
4. Unplug. Will you have cell service out on the Bay? Most likely. But I challenge you to unplug from social media, even for just a night, and live in the moment. You can post pictures of your adventure after you're back on shore.
5. Stake out your sleeping quarters ahead of time. In a tent there's no good or bad sleeping space; you're both on the floor. But on a boat, there may be a real bed versus a bunk to fight over. You probably won't want to leave the dock without figuring out who's sleeping where.
6. Bring bug spray. The bugs will follow you from shore, you can bet on that: mosquitoes, flies, even lightning bugs. 
7. Roll with the punches. You may have just drifted off to sleep when a boat comes motoring through the anchorage causing a lot of noise and wake, or perhaps you're enjoying a quiet sunset when a neighboring boat starts blaring country music. You can spend your time grumbling or you can accept that there will be many sights, sounds, and smells out on the Bay that are just part of the experience. 
8. Don't forget the dinghy and water toys. With several people all crammed into one space, you're going to want to escape. Hop into a raft and float around the boat or take the dinghy into shore to stretch your legs.
9. Bring something relaxing; be it a book, a fishing pool, or your trusty boat dog. And grab onto that thing when you're feeling stressed in close quarters. 
10. Have fun! Sure, it probably won't be the best night's sleep you've ever had. You might not be able to stream Netflix or take a long shower (if any). You will probably bicker with your companions over who is washing the dishes and who gets the good bunk. But in the end, you get a chance to get away from it all if even just for a night; to feel the wind in your hair, the brackish water on your skin, and catch a sunset at sea. 

Take advantage of these dog days of summer because before you know it, fall will be here and then Christmas, and we'll be kicking ourselves for letting a little hot weather keep us off the Bay.