The Marine Trades Association of Baltimore County (MTABC) is proceeding as planned with its Fourth of July fireworks show over Middle River, Saturday July 4 at dusk. As many fireworks shows around the Bay have been canceled, this could be a great opportunity to celebrate the Fourth with your family on the safety of your own boat.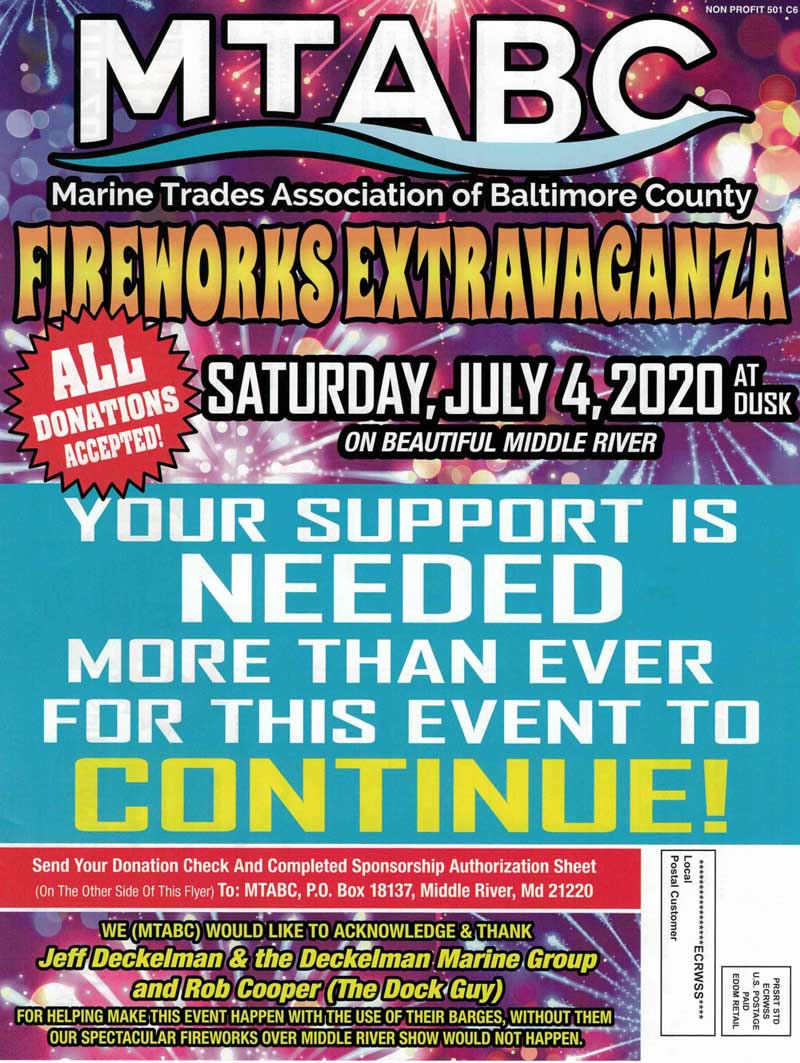 In order to make this a great show, the MTABC is asking for the public's support, either through donations of any size or by buying a raffle ticket. For a $5 donation, you can get a raffle ticket, with the first prize being $1500 and second prize is $500. The drawing will be held on July 3 at 8 p.m.
The MTABC would like to acknowledge and thank Jeff Deckelman and the Deckelman Marine Group and Rob Cooper (The Dock Guy) for helping make this event happen with the use of their barge. Without them, the fireworks show would not happen. 
For more information or to donate, visit the MTABC website or check them out on Facebook for more updates.