The boat is winterized and you're probably thinking it's too cold to even step foot outside, but don't fret. You can stay warm, buy new gear, a new boat, or simply talk boats and fishing with like-minded fanatics at one of these upcoming indoor winter boat shows and fishing expos. Make sure to check event websites for any date changes or cancellations due to inclement weather.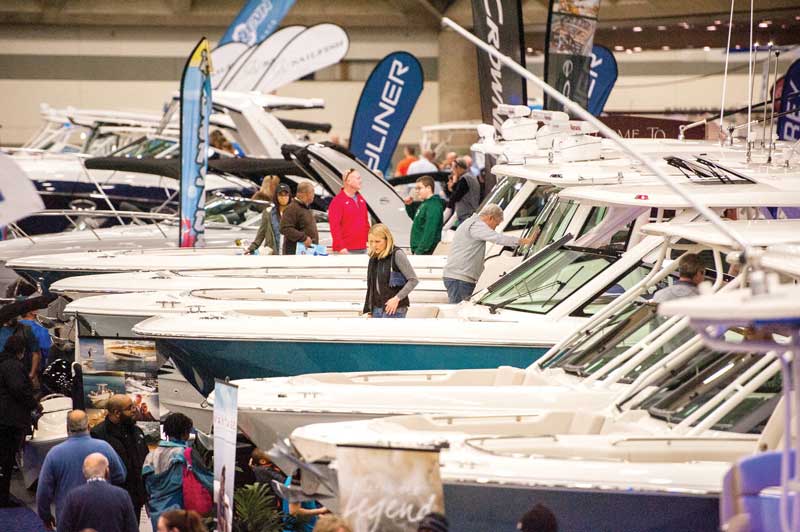 January
Jan. 9-13: Chicago Boat, RV, and Sail Show
McCormick Place-South, Chicago, IL
Jan. 11-13: Bass and Saltwater Fishing Expo
North Carolina State Fairgrounds, Raleigh, NC
Jan. 11-13 and Jan. 18-20: 59th Annual Pittsburgh Boat Show
Monroeville Convention Center, Monroeville, PA
Jan. 12: 10th Annual Frederick Saltwater Anglers Fishing Expo
Frederick County Fairgrounds, Frederick, MD. Presented by the Frederick Saltwater Anglers
Jan. 18-19: 45th East Coast Commercial Fishermen's and Aquaculture Trade Exposition
Roland E. Powell Convention Center, Ocean City, MD
Jan. 18-19: Richmond Fishing Expo
Meadow Event Park at the State Fairgrounds of Virginia, Doswell, VA
Jan. 18-20: Fredericksburg Boat Show
Fredericksburg Expo and Conference Center, Fredericksburg, VA
Jan. 19: Heroes on the Water Fishing Expo and Flea Market
Odenton Vol. Fire Hall, Odenton, MD
Jan. 24-27: Progressive Baltimore Boat Show
Baltimore Convention Center, Baltimore, MD
Jan. 25-27: Charleston Boat Show
Charleston Area Convention Center, North Charleston, SC
Jan. 25-27: Mid-Atlantic Boat Show
Charlotte Convention Center, Charlotte, NC
Jan. 26-27: 9th Annual Kent Island Fishermen's Fishing Flea Market
Kent Island American Legion Post #278, Stevensville, MD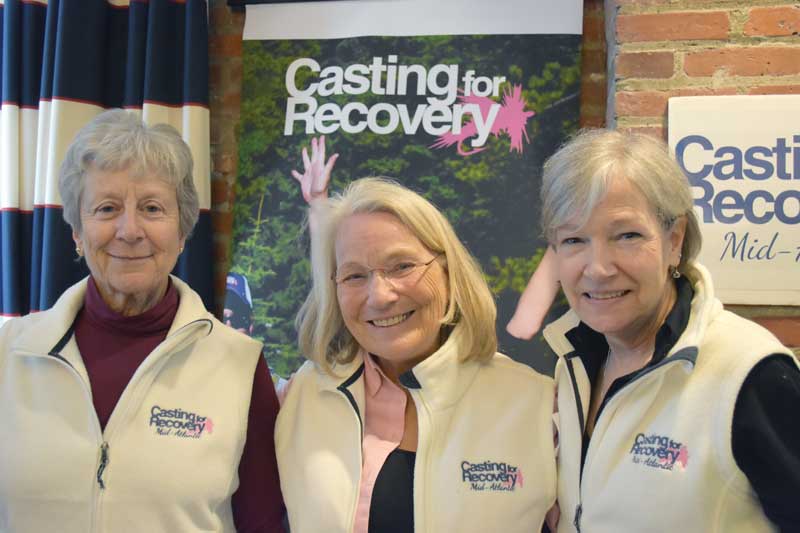 February
Feb. 2-10: The Great American Outdoor Show
Pennsylvania Farm Show Complex, Harrisburg, PA
Feb. 8-10: The 66th Annual Mid-Atlantic Sports and Boat Show
Virginia Beach Convention Center, Virginia Beach, VA
Feb. 9-17: Progressive New England Boat Show
Boston Convention and Exhibition Center, Boston, MA
Feb. 14-17: New Jersey Boat Sale and Expo
New Jersey Convention and Exposition Center, Edison, NJ
Feb. 14-18: Progressive Miami International Boat Show
Miami Marine Stadium Park and Basin on Virginia Key, Miami, FL
Feb. 15-17: 36th Annual OC Seaside Boat Show
Ocean City Convention Center, Ocean City, MD
Feb. 15-17: Richmond Boat Show
Richmond Raceway, Richmond, VA
Feb. 16-17: Pasadena Sportfishing 27th Annual Fishing Expo
Earleigh Heights Fire Hall, Severna Park, MD
Feb. 22-23: National Outdoor Show
3485 Golden Hill Road, Church Creek, MD
Feb. 22-24: Philadelphia Fishing Show
Greater Philadelphia Expo Center, Oaks, PA
Feb. 23-24: Lefty Kreh's Tie Fest
BWI Airport Marriott, Linthicum Heights, MD
Feb. 23: 25th Annual Annapolis Saltwater Fishing Expo
Annapolis Elks Lodge, Edgewater, MD. Presented by Annapolis Anglers Club
Feb. 23: Mid-Shore Fishing Club Flea Market
Elks Club (located on Highway 50 south of town), Cambridge, MD
Feb. 27-March 3: Progressive Atlantic City Boat Show
Atlantic City Convention Center, Atlantic City, NJ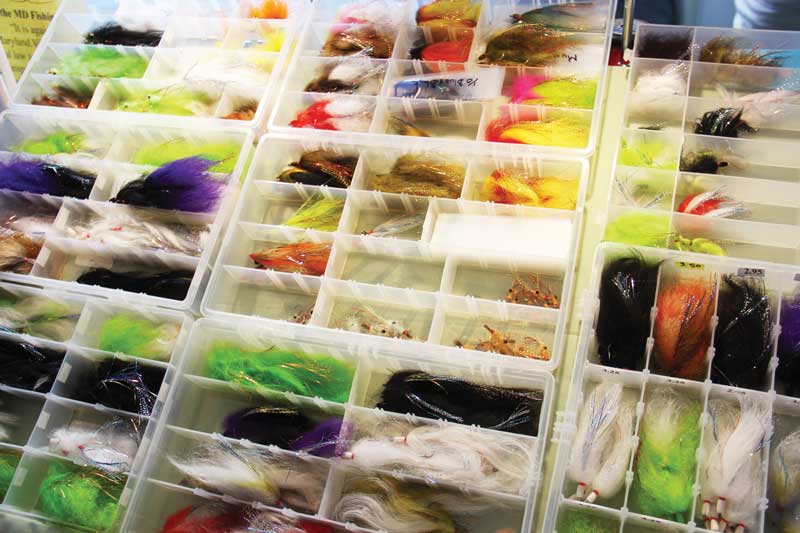 March
Mar. 7-9: TrawlerFest
Hutchinson Island Marriott Beach Resort and Marina, Stuart, FL
Mar. 8-10: National Capital Boat Show
Dulles Expo Center, Chantilly, VA
Mar. 9-10: The Fly Fishing Show
Lancaster County Convention Center, Lancaster, PA
Mar. 16: Maryland Fly Fishing and Collectible Tackle Show
West Commons Conference Center, Towson, MD
March 16: Poquoson Kiwanis Boating and Fishing Flea Market and Nautical Arts Show
Poquoson High School, Poquoson, VA.
Mar. 16-17: Essex-Middle River Fishing Club Fishing Flea Market
Rosedale Volunteer Fire Company, Rosedale, MD
Mar. 16-18: The Saltwater Fishing Expo
New Jersey Convention and Exposition Center, Edison, NJ. NMMA Sportshows
Mar. 22-24: The Maryland Sportsman Show
Howard County Fairgrounds, Friendship, MD
Mar. 23: Southern Maryland Fishing Fair and Boat Safety Expo
St. Mary's County Fairgrounds, Leonardtown, MD. Presented by the Southern Maryland Recreational Fishing 
Organization, Inc.
Mar. 22-24: New England Saltwater Fishing Show
Rhode Island Convention Center, Providence, RI. Presented by the Rhode Island Saltwater Anglers Association
Mar. 29-31: Northeast Fishing and Hunting Show
Connecticut Convention Center, Hartford, CT